Your Songs Your Assets

By Claris Sayadian-Dodge
March 2021 for studioexpresso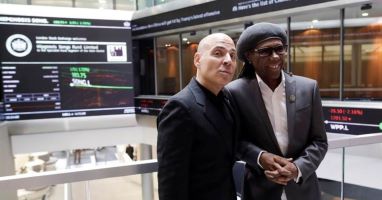 Nile Rodger and Hipgnosis founder, Merck Mercuriadis at the London Stock Exchange
Your Songs And Hipgnosis
"Dreams" by Stevie Nikcs, "Shop Around" by Smokey Robinson & Berry Gordy Jr, "9 to 5" by Dolly Parton, "Don't Stop Believing" by Journey, "Ocean Eyes" by Billy Eilish are songs you can sing when you hear the titles. These popular songs are often covered by countless other artists. We hear them in films, supermarkets, hotels and restaurants. They are on DJ playlists around the world. These songs have a long shelf life and have always been in demand by publishers. Now a new company is acquiring these type of songs with attractive offers to the copyright owners.
Neil Young made headlines this year for selling 50 percent of his worldwide copyright and income interests of 1,180 song- catalogue.

Enter Hipgnosis Songs Fund Limited, the U.K. investment firm founded by Nile Rodger's manager, turned-investor Merck Mercuriadis. Rodgers is now on his advisory board. Song-lover Merck says he bought his first Neil Young album aged seven. His fund's business model is based on streaming. Nowadays streaming platforms offer recurring payments for songs streamed on their platforms and Hipgnosis aims to aggregate catalogues of songs into one fund and reap the rewards of the royalties.
In theory, this should provide a steady stream of income for investors. His fund is now trading on the London Stock Exchange (119 GBX or British Pounds as of March 17, 2021). Andrew Sutch is listed Chairman of the board. Mr. Sutch is also a Chairman at JPMorgan Claverhouse Investment Trust Plc, a Chairman at European Opportunities Trust plc, and a Council Member at Royal Academy of Dramatic Art.
Hipgnosis VS Other Publishers & Managers

How is this company different from other publishers or managers? Quality vs Quantity.
Merck thinks publishers, comprised of divisions of major record companies, have simply gotten too big to exploit artists' IPs properly. He's got a good point. Sony/ATV owns nearly five (5) million songs (The Beatles and Motown Songbooks). Given their large staff, managing an extensive group of songs can be daunting and in some cases, falls back on their priority artists.
Merck's magic number to exercise full value is maximum of 150,000 songs for Hipgnosis. This size catalog still requires a capable staff to bring efficiencies to a collection.
By now you may have images of Dr Evil and Mini Me swirling in your head. In just four years Hipgnosis has invested $2 billion to-date and owns 129 major publishing catalogues with over 60,000 songs (13,291 songs listed in their 2020 Annual Report), by the likes of Tricky Stewart, Richie Sambora, Benny Blanco, The-Dream, Shakira and Al Green. To raise this type of capitol (all verified), songs are rated as an " asset class," thanks to the vision of one man. Founder, Mercuriadis is making waves with some publishers and skeptics.
Merck uses terms like "surrogate-parenting your songs" and "managing your songs." In short that means each song is valued based on a profit/loss analysis. Not new. He wants to leverage hand-picked songs "so the songwriters have a seat in the economic equation." All sounds good.

The idea of buying into the past success of an artist is not new. In the 1990s the public was given the chance to invest in "Bowie bonds" (after David Bowie's popularity). These were 10-year bonds backed by Bowie's future royalty earnings from songs released prior to 1993, with an attractive interest rate of 7.9%. Prudential Insurance bought the whole issue for $55m

Lawrence Mestel, founder of Primary Wave Music (Bob Marley, But Bacharach and Smokey Robinson) recognizes the high-multiple deals (an average of a 12.99X multiple of net income), Merck is closing but, Mestel says he likes to focus on quality deals.
Just what is a quality deal?
Artists care for their legacy and deserve financial rewards.
Hipgnosis Managers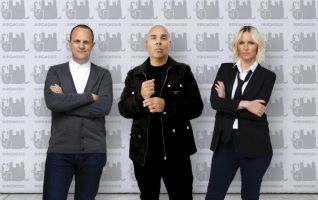 Enter Ted Cockle former head of Virgin EMI, now EMI Records. He has been named President of Hipgnosis Songs Fund.
Joining him is Amy Thompson who is named Chief Catalogue Officer at Hipgnosis. She is formerly manager of Swedish House Mafia and DJ Snake, and a marketing advisor to Kanye West.
Earlier in March, the company annoucned Richard Rowe as Executive Vice President of The Family. Rowe began his career at CBS Records as a lawyer in its Business Affairs Department before becoming the President of Sony Music Publishing from 1991 - 2005 (renamed Sony ATV). He co-founded Round Hill Music in 2010 and acquired Carlin Music, Eddie Holland, Art House (Kara DioGuardi), Eric Carmen, Brody Brown, Randy Bachman, and the Gil catalog which includes six songs by The Beatles.
"Songwriters have been reluctant to sell their catalog except when the 3 Ds -- Death, Divorce and Debt - happens. . Now that's changing," Row says who favorebly speaks about Merck's vison.
Merck promises placements that are sensitive to the songs and their creators. Speaking of managing placement opportunities, Hipgnosis likes the fitness or lifestyle giant, Peloton. They are back on the scene and praised for being a source for incremental income. The company was engaged in a bitter $300 million lawsuit from the music industry over unlicensed use of songs from artists such as Taylor Swift and Bruno Mars. Since then, Peloton has been forced to remove those classes from its library, but it's also focused on rebuilding its relationship with the music industry as a whole. This has manifested through curated classes such as Beyonce and more to come.

Tik Tok, gaming, dating services, podcasts, documentaries, film/TV are some of the other areas Hipgnosis is exploring for licensing opportunities. Hipgnosis is also watching developments in AI platforms and new technologies to leverage song commerce. They include: Crypto-Art-like models -- digital artworks bought, sold, or collected by anyone in a decentralized manner, and apps like Musio https://musioapp.co/ -- easily organizes your iTunes music in multiple playlists, and Disco https://disco.ac/ -- music storage library for music supervisors, artists, publishers, labels, studios and production companies. The digital content marketplace platform is owned and operated by SyndiGate and and its content licensing machine.
Big Streams Big Dreams
Artist are listening. Do artists see much revenue from streaming now?
The collapsed touring industry in 2020 and resulting lost revenues are providing a strong incentive to look elsewhere. Plus, as Merck points out, there is a major shift in music industry. The consumer has moved from luxuary consumption purchase to utility purchase when it comes to music. Most of us remember when the benchmark for success was having a Platinum record (sale of 1mill copies in US). With the US populaton of 350 million people, that works out to a ratio of 1 in 360. Today 100 million homes in US are on music subscription services which works out to a substantially reduced ratio of 1 in 3 or 4.

Of course, Hipgnosis is targeting large and long-lasting catalogs that keep on producing. Take Ed Sheeran's Shape of You - it's the most streamed song of all-time! Mark Ronson's Uptown Funk ft Bruno Mars is up there with 5 billion view just on YouTube. Merck takes credit for taking Journey's Don't Stop Believin to one billion Spotify streams (only next to Queen's Bohemian Rhapsody which reached the same landmark organically).
Hipgnosis co-owns Don't Stop Believin as a result of its interest in the Neal Schon, Jonathan Cain and Journey catalogues.
Last year global music sales grew for the fifth consecutive year, to $20.2 billion, driven by a 23% growth in streaming. Apple, Amazon and Spotify are expecting more than 450 million subscribers to paid music services by the end of this year.
"15 years of technological disruption in the form of illegal downloading has left these assets available at attractive prices at a time when the rapid adoption of streaming and its paid music subscription services is growing industry revenues significantly," Merck says in Hipgnosis' 2020 Annual Report.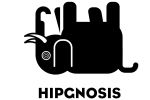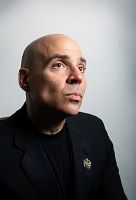 A Balancing Act: ROI VS ROE

How is Hipgnosis going to add value to your songs and legacy? It's yet to be seen. Who are the investors?
Merck talks ROI (return on investment) to investors and ROE (return on emotion) to artists when it comes to bringing their songs back to life!
Clearly he has convinced investors on their return. Institutional investors own over 50% of the company, so together they can probably strongly influence board decisions. Hipgnosis' largest institutional investor currently is Newton Investment Management, with a 9.47% stake. Followed by Aviva Investors, with 7.2%, then Investec Wealth & Investment (RS) with 6.65%, and Schroder Investment Management, with 4.76%. For you investor types, here's 2020 Hipgnosis' Annual report
Merck's acquisition formula seems to be working: To the ratio of a fifth of these compositions being No.1 chart hits, with another three-fifths being Top 10 hits. Hipgnosis says its investment adviser has "identified additional catalogs from "well-known songwriters, recording artists and producers", but it hasn't yet entered into any binding agreements to buy them.
Relationship With Artists And Producers

Merck wants to turn the music industry upside down. He has made some 60 deals in 21 months with an investment north of $1 billion. "Out of those 60 deals, 40 are ones where I went after the songwriter or artist and developed a rapport," said Merck in an interview this month. Other big names who have signed with Hipgnosis are: Stevie Nicks to the tune of $80 million, Bob Dylan to the tune of $300 mill +. The company has acquired 100% of Lindsey Buckinghams' publishing rights On Mercuriadis' roster are also top producers and song collaborators like Jack Antonoff (Taylor Swift), Mark Ronson (Adel), Dave Stewart (Eurythmics) and hip-hop producer Timbaland, to name a few. He has acquired 100% of Jimmy Iovine's producing royalties. Metallica collaborator Bob Rock is on board.
Meanwhile, top songwriters are getting paid and Merck is getting ton of attention. "At the end of the day [when buying catalogs] you have to demonstrate to songwriters, artists and producers that you are the right pair of hands for them to put their children in.," said Merck in a facebook stream this week.

It's true that people listen to music in good times and bad and the streaming of music has increased noticeably during the lockdown period. Managing your songs is always a good idea with people you have worked with and trust.
And for artists sake, learn about publishing and adminstration contacts and your options before you part with your babies, your songs!
Your Songs Your Creative Passport
Mycelia: Imogen Heap's Blockchain for Artists & Music Rights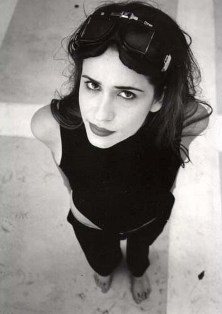 Producer and composer, Imogen Heap has 20+ years of experience as a professional musician. She has been signed to indies and majors but now chooses to experiment with new releases when the whim takes her, through her own label, Megaphonic. The Grammy-Award recipient, Heap is the founder of Mycelia. Her company aims to provide artists with the necessary tools to manage their careers and cut out the middle men – publishers and the rest.
How? You start with a Creative Passport -- a digital container to hold verified profile information, IDs, acknowledgments, works, business partners and payment mechanisms, to help get you the music maker and your works, linked and open (data) for business.

studioexpresso Producers

studioexpresso is leveraging its relationships with producers and artists to connect them to song monetization resources.
One such resource in Los Angeles is Creative Rights Group and its president, Jo-Ann Geffen.
"Jo-Ann has access to numerous well-established and highly respected publishers who offer attractive multiples for your songs. So, it makes a nice alternative for producers and songwriters who care deeply about their artist legacies," says Claris of studioexpresso. "Sony owns much of the Motown songbooks (Smokey, for instance, we sold to Primary Wave - they and Reservoir are also major players)," says Geffen.


Your Songs And CREATIVE RIGHTS GROUP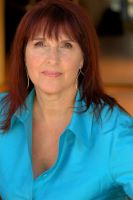 Meet Jo-Ann Geffen, president of Creative Rights Group (CRG) in Los Angeles. Founded in 2014, CRG helps songwriters and artists recapture and monetize the rights to their music assets. Her son, Jeremy Geffen, began the company and they worked together to sell the publishing, PRO income and/or performance and production royalties for such prestigious clients as members of the Commodores, The Isley Brothers, Smokey Robinson, Hoagy Carmichael estate, Baker Knight (Elvis Presley, Ricky Nelson) estate, Ellen Shipley (Belinda Carlisle), Robert "Kool" Bell, Willie Mitchell estate, to name a few.
They have helped artists reclaim over $150 million in assets related to the music they wrote, performed and/or produced.

Interested studioexpresso producers and artists may contact Jo-Ann Geffen via claris@studioexpresso.com --
"Your Songs" in the subject line of your email..