For Music's Sake!
2021 UMG Cuts Signal A New Era For Music Industry
NOTE TO MYSELF: DON"T UPLOAD OR YOU"LL LOOSE THE DON WAS VIDEO!!!!xxxxxxxxxxxxxxxxxxxxxxxxxxxxxxxxxxxxxxxxxxxxxxxxxxxxxxxxxxxx
xxxxxxxxxxxxxxxxxxxxxxxxxxxxxxxxxxxxxxxxxxxxxxxxxxxxxxxxxxxxxxxxxxxxxxxxxxxxxxxxxxxxxxxxxxxxxxxxxxxxxxxxxxxxxxxxxxxxxxxxxxxxxxxxxxxxxxxxxxxxxxxxxx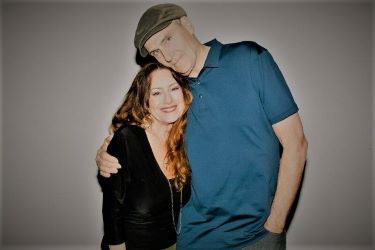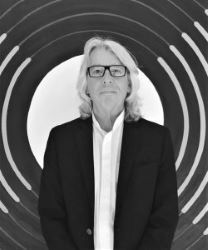 l-r: (Above): Capitol VP Studios, Paula Salvatore with James Taylor, former Capitol VP/General Manager and Chief Engineer Art Kelm.


By Claris Sayadian-Dodge
January 2021

Capitol Studios Mastering Division Closes
The news of Capitol studios shutting its mastering division came on January 12th. Then speculations circulated about the studio's long-tenured VP of Studios, Paula Salvatore, possibly taking on "a different role, yet to be defined" (according to UMG sources per Varie ty).
Social networks lit up with comments from over 500 of Capitol Studios' clients and Paula's colleagues and friends beginning with legendary engineer Al Schmitt (Diana Krall, Paul McCartney). "I just got word that Capitol let Paula Salvatore go. It's a sad day for all of us who enjoyed working at Capitol with Paula," Al said on his facebook page. "Paula is Capitol studios, 100%," said David Schwartz. "What David said. We all LOVE Paula Salvatore," added songsmith, Diane Warren (Beyoncé, Lady Gaga). "Save Paula," said musician Kim Bullard (Elton John). "I am really disappointed to hear that industry jewel Paula Salvatore was let go from Capitol…", noted mastering engineer, Gavin Lurssen. "Beyond shocking-what a giant loss for the entire music world," said musician CJ Vanston(Toto, Spinal Tap).

In a Zoom meeting the following day with industry who's who at Audio Lunch Bunch, Salvatore was upbeat. She expressed her appreciation for the outpouring of support and love and seemed surprised by the reaction to the news.


Troubled Waters
The cuts began when the longest-serving veteran of the department, Ron McMaster (below), now at Making Vinyl, made headlines as his retirement was announced in 2018, after serving 38 years at Capitol Mastering. Last October in 2020, studios VP/General Manager/Chief Engineer, Art Kelm (currently CEO of Ground One AV Inc) departed.
According to Billboard, UMG sources said: "Focus will be on other areas of the recording process that are in higher demand by artists, including using the (mastering) space to build additional recording suites."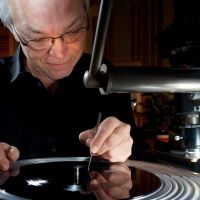 To The Tune of Corporate Restructuring
One has to wonder how cutting key members, who are front and center in a fragile music industry, is intent to reinforce company
good-will. Studies show diminishing returns from corporate restructuring cuts as it's summerized in this study by Harvard Business Review
But maybe this isn't about resturcturing one company, but rather one of the last major labels to succumb to an industry that has been restructuring for over 20 years.
Big Changes
The Capitol Tower was sold in 2007 and then leased back to the Capitol label group. Capitol Studios was shut down in the initial stages of the pandemic, then reopened under COVID protocols. The pandemic may have ultimately forced the need to make more changes.
There's the argument that the recording industry has been on life support for the past two decades. 1999 was the peak of music industry posting an impressive 38 billion dollars in global sales. In contrast, 2019, some twenty years later, the figure has dropped 50% to 16.5 billion dollars.

Music Industry Business Models Not Sustainable
After a decade fighting the internet, the music business fully embraced it in the 2010s. Music going straight to '$9.99 a month for everything' streaming services is not only diluting the importance of an artist and their music but also diluting the profits of artists and their labels. Artists are feeling the effects. In fact, 99% of all streams on Spotify go to just 10% of songs.
Why is the music industry not selling music like Hollywood sells movies? As for labels: "It doesn't scale," Jimmy Iovine said in an interview with the NY Times last year. "At Netflix, the more subscribers you have, the less your costs are. In streaming music, the costs follow you. And the streaming music services are utilities — they're all the same. Look at what's working in video. Disney has nothing but original stuff. Netflix has tons of original stuff. But the music streaming services are all the same, and that's a problem."
A Bright Spot for Artists (Not Labels)
As long as artists own their masters and amass a sizable fan base, the sky is the limit.
Jimmy Iovine co-founded the Interscope label in 1990 and led it until he left in 2014. After creating Beats with Dr. Dre at Apple, Iovine retired in 2018. He isn't so sure about the future of the streaming music industry, but feels artists finally have total control and a direct line to their customers.
New Music Consumers Turned Into Patrons
Putting a band aid on technological advances with little or no long-term strategy is what has gotten us here. It appears music business models have not kept up with what consumers want in the new economy. We know consumers pay for an hour-long live concert, but won't buy an album?
They've been trained to "like" and "share" videos and single servings vs pay for albums. Consumers are robbed of the imagination that albums offered and there's a disconnect with artists' emotional content when you're listening to just one song. So much for artist loyalty. So, companies like Patreon let fans support artists work. "Fewer and fewer people are actually purchasing music so, obviously, there's less money flowing into the record labels. Last year was primarily independent budgets wherein the artists or their fans funded the recordings," says producer Matt Wallace (Maroon 5, Faith No More, Train).
Quality Rules
Independent operators that comprise a large portion of the recording industry are paying the price short-term because they're at the bottom of music industry's food chain. Their focus remains quality of sound, songwriting, and performance. We expect music consumers to appreciate and value music. Plenty of schools are training the next generation of creators to hear and know the difference. Who is going to support the recording industry and their quest for quality?
"For those of us who are independent, we have put our life savings into starting our studios and keeping our doors open," says Jasmine Lee, managing director of Dean Street Studios in UK (formerly producer Tony Visconti's Good Earth Studios).
Express Yourself!
These days Iovine has become an art collector. He can afford it! He says he's getting more satisfaction from the art world than music world. Why? "We entered into an age of music where artists are afraid to alienate people. Since the country is so polarized, am I afraid to alienate the other audience. Am I afraid to alienate a sponsor from my Instagram? I don't know. I'm asking the question."
Parties Are Not Meant To Last
Music can't wait for the music industry to solve these problems. I always ask my artists: Do you want to own 100% of a little pie vs a smaller percentage of a big pie? It depends on how you want to structure your life and career. More control equals more financial risk. The world is your market and still a big place in order to conquer it by yourself.
I was managing Ocean Way when the Rolling Stones worked on Bridges to Babylon with producer Don Was. They had a map of the world taped to the studio walls with cities and continents marked for their '97 tour. The iconic veterans of Rock'n Roll were planning to conquer the world with 108 shows!
Ok, so it's not the 90s, artists have not been able to tour for most of last year due to a global health pandemic.
"But life is just a party and parties weren't meant to last," wise words from Prince and his 1999 album (727,363 copies sold in US, as of 2016).

For Music's sake, create quality music, don't short-change the consumer, now that you have a direct line to them.
The Party has moved to a different house. Yours!

Copyright 2021 studioexpresso