CJ Vanston

composer I producer l mixer I keyboard player

History & Credits: There's not a lot of guys in music industry who can play keyboards and programm, write and arrange songs and mix and produce for records and for film. Meet CJ Vanston who has more than 500 recording sessions under his belt. He has toured with Joe Cocker, Tina Turner, and Tears For Fears; served as a writing/production partner for Steve Lukather; scored most of Christopher Guest's movies; produced the most recent Toto album; and has held down what is possibly the most dangerous keyboard chair in rock 'n' roll for the past 20 years: playing with Spinal Tap!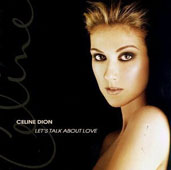 Vanston has contributed to numerous albums, including those by Prince, 'NSync, Barbra Streisand, Ringo Starr, Celine Dion, Bob Seger, Richard Marx, Tina Turner, Alexz Johnson, Joe Cocker, Anna Vissi, Yellowcard, Spinal Tap, Harry Shearer, Steve Lukather, Dennis DeYoung, and Toto.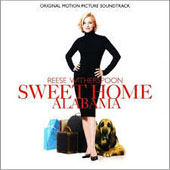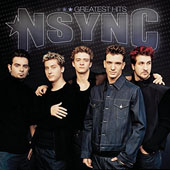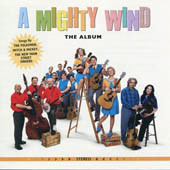 "Steve Porcaro and David Paich have been huge influences for me. Steve Lukather has been a huge influence on me," says Vanston who produced the new Toto XIV album.

Originally from Michigan, Vanston played in cover bands. "I was a stickler for learning all of the parts for the music we played by Toto, Steely Dan, Stevie Wonder and more," says Vanston who studied his favorite bands like a music historian. Vanston moved to LA in '88 and the first project he worked on was for Richard Marx, song called "Right Here Waiting", which became a gigantic hit for Marx. "Richard's dad, Dick Marx was my mentor. He talked his son into using me on a song. Thank God Richard did that. So I ended up arranging most of the record ("Repeat Offender") with him and next thing I know I was in the studio with Jeff (Porcaro), Vinny (Colaiuta), Dean Parks and Sklar," says CJ who also worked with Ringo Starr in '93 with Phil Ramone. "Phil again is someone who called right after "Right Here Waiting" came out. He loved that single," adds Vanston.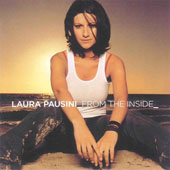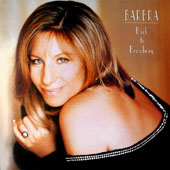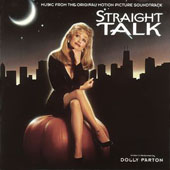 Vanston has scored numerous Christopher guest movies ("Waiting For Guffman," "Best In Show," "Almost Heroes," "For Your Consideration," the HBO Series "Family Tree," and the latest one,"Mascots" (Netflix). Vanston also produces prolific writer, Harry Shearer's records (Harry was Derek Smalls in the iconic movie "Spinal Tap" and does many of the voices on the Simpsons).
He has also been musical director/keyboardist on world tours in 33 countries with Tears For Fears, Joe Cocker, Tina Turner and Spinal Tap. Over the last year CJ has written and performed pieces for the Dalai Lama and Muhammad Ali. He recently worked with Al Pacino in the recent release "Danny Collins.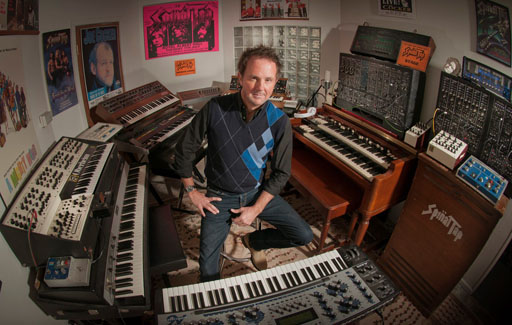 Vanston completed work on another legendary guitar player, Jeff Skunk Baxter (Steely Dan and Doobie Brothers fame), one of the most recorded studio musicians of all time! "I do well with guitar players. Mostly because I do everything else BUT guitar and vocals. So that's why I work well with guitarists and vocalists," says Vanston. Baxter's latest is a collaboration between Clint Black, Jonny Lang, and Michael McDonald.
"He (Baxter) is pure feel—one hundred-percent feel! And a lot of times I won't write a chart, because he just hears this stuff and responds in such a natural way. It's amazing how fast he picks up things. It's very organic," says Vanston.
How does Vanston deal with musical legends, all talented with "A" personalities? "I can be an "A" personality too. But in the company of these artists I take a back seat and become a non voting entity in some ways," says Vanston who has also partnered with Phil Collen of Def Leppard on a new album.
Vanston developes artists both up and coming and established under his production company in his studio, The TreeHouse in North Hollywood. "I just want the band and me. That keeps it very intimate. That's what creates the environment for creativity, everybody is comfortable in this room," says Vanston. "The rest is nuts and bolts. Creating back ups. Making sure everything is recorded correctly," he adds.
Join CJ Vanston with Grammy-winning producers at NAMM TecTracks 2017
Saturday January 21, 3pm
Anaheim Convention Center, 2nd Floor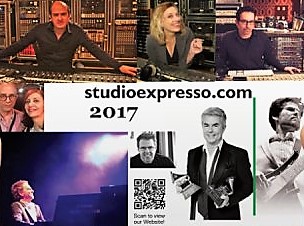 Contact: claris@studioexpresso.com
CJ Vanston official

CJ Vanston @ AllMusic
facebook
Twitter


copyright 2016 studioexpresso