The Cavern
A Day In The Life Of Benny Benny
2010 NEWS: The Cavern has moved to Westlake - stay tuned for updates!
The Cavern studio, in the heart of Hollywood, takes its name after the Cavern Club in Liverpool made famous by the fab four, The Beatles.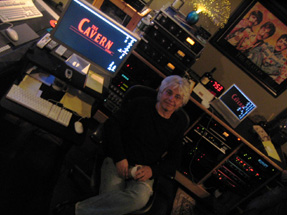 A Beginning
The Cavern Studio was created by eight-time Grammy winner engineer, mixer Benny Faccone (Ricky Martin, Mana, Santana). "Like everyone, I've opened my place to accommodate my own production work. And since our overhead here is pretty low, my clients can afford to work with me during the entire phase of recording or mixing," says Benny.
Nevertheless, this has not stopped the popular engineer to book top studios in town. He's scheduled to begin work on his next project at Conway. "I love working in commercial rooms. When my clients demand high end service, we go to places like Conway or Capitol," says Benny who just got back from London where he tracked a 32 piece orchestra with The London Met for Marco Antonio Solis and Univision at Abbey Road.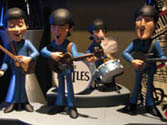 Getting Better
According to Benny leasing space was the next best thing. Mega artist and producer Robi Draco Rosa is a good friend who has the adjacent Phantom Vox Studios with an amazingly spacious tracking room and a fabulous 32 input NEVE 8068A (came from producer Scott Litt's studio). "So, when the room is available, I can also take my sessions to Phantomvox," says Benny.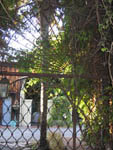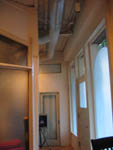 All You Need Is Love (Artists)
Benny's credit history is rich with diverse artists like: Boyz II Men, Jeffrey Osborne, Sting, Ricardo Arjona, Reba McEntire, Selina, Nat King Cole, USA For Africa, Liz Story, Barbra Streisand, Rocio Banquells, Luis Enrique, Dizzy Gillespie, Stevie Wonder, Nancy Wilson, Los Fabulosos Cadillacs, Brandon Fields, Jose Jose, Manahattan Transfer, Robi Rosa, Julio Iglasias.


Take Good Care Of My Baby (Gear)
The outboard gear in the control room was collected by Benny over the last twenty years to include vintage favorites plus some new standard acquisitions .......which balances the room nicely. The speakers are Tannoy SRM10Bs and Yamaha NS10's plus the boom box that's used for reference. "I know some of the best techs in town, so, when needed they lend me a hand. Since I'm the only one using the room at this point, I know how to work around things," says Benny.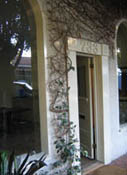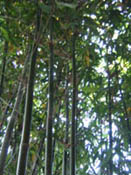 Phantomvox Studios

With A Little Help From My Friends
The Cavern control room (20x15x13) features a Trident Series 80C console with .....automation.
Some of the best in the industry were brought in to oversee the acoustic specification of the room.
"Designer Vincent Van Hoff and tech Beno May and John.... (Capitol Studios) have consulted on the control room. And, I event brought in a Feng Shui expert to advice on introducing certain elements to the space to maximize the room's positive energies," says Benny.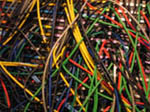 Ob-La-Di, Ob-La-Da
Since its opening in February of this year, the studio has accommodated numerous projects including: Benny mixing for Warner artist Jessy and Joy, Rock band La Gusana Ciega came in to work with Benny who produced tracks for Sony Publishing. "I can do anything in this room except drums and strings," says Benny of the control room at The Cavern.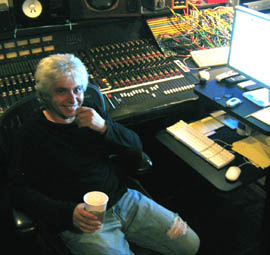 A Hard Day's Night
The Italian born, Montreal raised Benny who was trained at the legendary A&M Studios is doing more production work these days. "The Cavern helps me accommodate the independent artists that I really like. Sometimes that's harder work. Because you need to spend more time in pre production and it's always easier when you have a studio to do it in. Plus it's not in my home. I still like to get up and go to work everyday," says Benny.


Ain't That Sweet
You know you're in Hollywood when you can walk to adjacent restaurant favorites like the Argentenian favorite, Gardel's or staples like Gonghis Khan.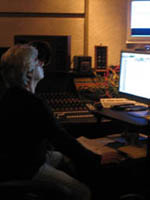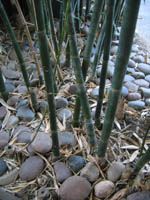 Call for Your Magical Mystery Tour and check for Benny's availability Eight Days A Week.
Contact: The Cavern
818-422-1503
The End
copyright 2006 studioexpresso