> home page
> more producers/engineers
Sylvia Massy
artist I author I engineer I I mixer I producer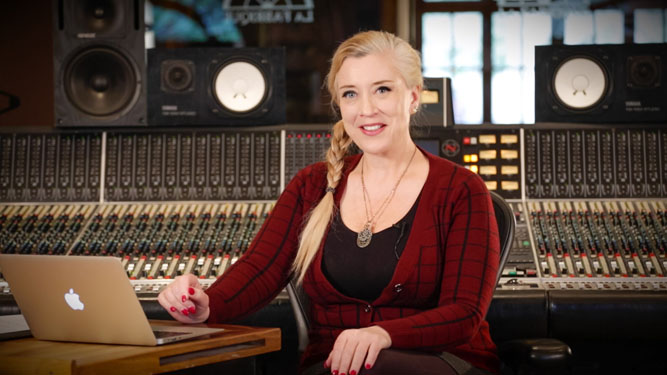 Renowned for her work with Tool, System of a Down, Johnny Cash and Prince, Sylvia Massy has received over 25 gold and platinum records including awards for her work with the Red Hot Chili Peppers, Sevendust and Tom Petty. She's also an accomplished fine artist, a published columnist, in-demand educator and relentless entrepreneur.
But to her many friends, she's just Sylvia, the Radiant Being.
This month Sylvia Massy and Chris Johnson announced the release of a book they co-authored about unusual recording techniques called "recording Unhinged" published from Hal Leonard. It was released in June 2016 and has been a number one best-seller in Amazon's books on Recording and Sound. Interviews and contributors for the book include Hans Zimmer, Geoff Emerick, Bob Ezrin, Bruce Swedien, Michael Franti, Bob Clearmountain, Al Schmitt, Elliot Scheiner, Linda Perry, Ross Robinson, Matt Wallace, Ross Hogarth, Shelly Yakus, Paul Wolff. Massy also illustrated the book with how-to diagrams and whimsical session cartoons.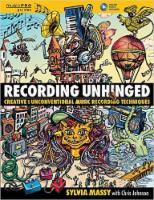 Amazon

In the 2000s, Massy wrote a regular column in Mix Magazine called "Gear Stories." She wrote an essay about Thomas Edison's contribution to the recording industry which helped award him a posthumous "Technical Grammy" award in 2010. As a graphic artist her artwork recently appeared on the cover of Grammy nominated Lisa Haley's "King Cake" album.
The cover of the March 2016 issue of Electronic Musician Magazine features Massy's illustration of a dinosaur and a robot in a battle, representing the ongoing competition between analog and digital in the studio world.




Sylvia recorded Billy Corgan and the Smashing Pumpkins (Rick Rubin producing) in studio B at Sound City, Van Nuys, California, on her vintage Neve console. the same Neve 8038 console from Sound City followed Sylvia up to her Weed, California, studio, Radio Star. Massy and her Neve then moved to Ashland, Oregon in 2014.






Massy now lives and works out of her private studio, installed into an old church in Ashland, Oregon. Recent projects include Pink Grenade, which she engineered, mixed, produced and arranged strings. The album features performances by members of the Wu-Tang Clan and actor Johnny Depp. She produced and engineered Australian band Filthy Lucre and Swedish theatrical metal band Avatar. She also recently mixed for Cage The Elephant and Soilwork.




Massy continues to work as an independent producer, mixer, educator and music promoter. She recently appeared on an episode of "Pensado's Place", an industry video program with producer/mixer Dave Pensado and was nominated for "The Big Award" at the Pensado Awards in 2014 . Massy is a member of NARAS and served on the P&E Wing Steering Committee and Advisory Boards. In 2009, she traveled to Washington D.C. to lobby for Musician's Performance Rights and continues to be involved with musician, producer and educational advocacy work on behalf of NARAS. In February 2016 Massy won the Music Producers Guild's "MPG Inspiration Award" at the MPG's Awards show in London. The award was presented by John Leckie.

As an educator Massy has given lectures at Berklee College Of Music in Boston, at SAE Institute's audio engineering school in London and presented recording workshops in Dresden, Germany at Castle Rohrsdorf and at Mix With The Masters in Les Studios de la Fabrique in Saint-Remy-de-Provence in the south of France. She's also been featured in educational videos and documentaries by LinkedIn, Lynda.com, Paypal and Sound On Sound.
And we approve her coffee logic (below)!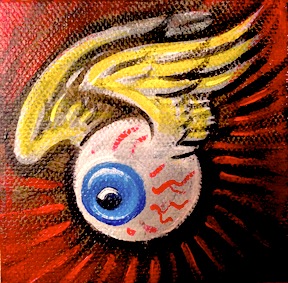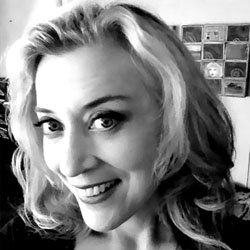 Sylvia painted this flying eyeball during the Blood Party sessions. It was given to drummer Paul Wilson
at the end of the sessions.
Contact: studioexpresso.com
AllMusic
Facebook
Sylvia Massy official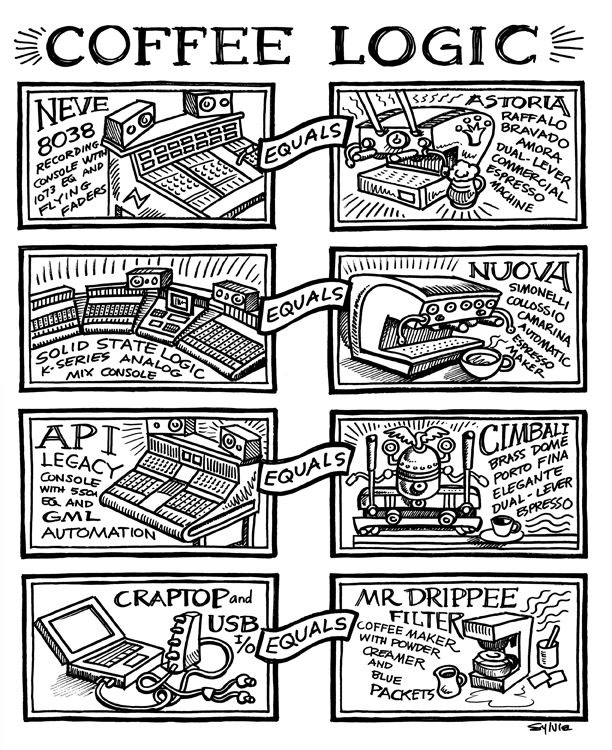 <![if !supportEmptyParas]>
copyright 2016 studioexpresso