> home page
> more producers/engineers
Peter Asher
musicianl manager l producer I A&R



A Life In Music by David Jacks The book includes comments from a number of music producers and engineers (including Lou Adler, Niko Bolas, John Boylan, Geoff Emerick, Jack Endino, Frank Filipetti, Val Garay, Nathaniel Kunkel, Terry Manning, Sir George Martin, George Massenberg, Richard Perry, Al Schmitt, Matt Wallace, and Frank Wolf, among others), not to mention interviews with many musical artists who speak on working with Peter over the years. Order here

History: Peter Asher is a renaissance music man. During a career spanning over five decades, Asher has taken on music roles like that of hats and painted the pop music landscape with numerous hits and awards to include: He has produced 12 Grammy Award-winning recordings and in 1977 and 1989 was honoured with the Grammy Award for producer of the year.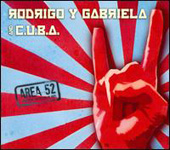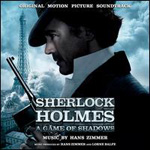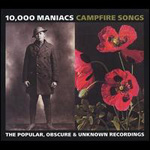 Asher's career in music began in 1964 as one-half of the singing duo Peter & Gordon, who amassed nine top 20 records ­ three of them gold ­ during their career. Asher took charge of the A&R department at the Beatles' Apple Records label, where he signed a then-unknown James Taylor. He agreed to produce the singer-songwriter's debut solo album which was not a success, but Asher was so convinced that Taylor held great potential that he resigned his post at Apple to move to the United States and work as Taylor's manager. Other artists he has managed include: Joni Mitchell, Randy Newman and Carole King, and Linda Ronstadt.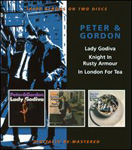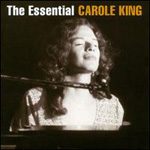 Asher has played a role in shaping the Californian rock sound prominent during the 1970s.
He achieved his greatest success producing a long string of multi-platinum albums for James Taylor, including Sweet Baby James, JT and Flag, and for Linda Ronstadt, including Heart Like A Wheel, Simple Dreams, Living In The USA, What's New, Canciones De Mi Padre and Cry Like a Rainstorm, Howl Like the Wind. The Roxy Theatre in West Hollywood was opened on 23 September 1973 along with Elmer Valentine and Lou Adler along with original partners David Geffen, Elliot Roberts and Peter Asher. In 1976, Asher and Waller reformed for the annual New York 'Beatlefest' and played a few other dates. In the 1980s, Asher also worked on hit albums for artists as diverse as Cher and 10,000 Maniacs.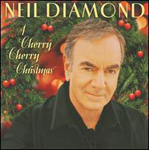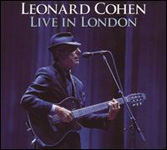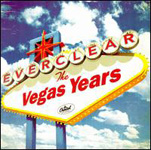 In February 1995, Peter Asher was named Senior Vice President, Sony Music Entertainment. At the beginning of 2002, Peter left Sony and returned full time to the management of artists' careers as co-President of Sanctuary Artist Management. In January 2005 he was named President, the position he held until September 2006, when he resigned. In 2007 Peter joined forces with his friend Simon Renshaw (who manages the Dixie Chicks) at the company Simon founded, Strategic Artist Management. Strategic has grown into a dominant force in the entertainment industry, now managing numerous major artists in many fields of endeavour beyond just music - one of Asher's clients is Pamela Anderson. Asher also reunited with James Taylor as the producer of the Live at the Troubadour reunion album recorded in 2007, with Carole King and Taylor's original band.
Daughter Victoria Asher is the keytarist in the American synthpop/pop punk band Cobra Starship.

Timeline
1964- one half of Peter & Gordon, who amassed nine Top 20 records.
1968- head of A&R for the Beatles' record company, Apple Records, where he found, signed and produced James Taylor.
1971- founded Peter Asher Management, representing James Taylor, Linda Ronstadt, Joni Mitchell, Carole King, Randy Newman and more. As a producer, Mr. Asher has worked with such diverse artists as James Taylor, 10,000 Maniacs, Diana Ross, Neil Diamond, Ringo Starr, Linda Ronstadt, Robin Williams and Cher, among many others. He has produced thirteen Grammy Award-winning recordings
Produced Rodrigo y Gabriela, Area 52, arranged by the London-based pianist, composer Alex Wilson and mixed by multi-Grammy winner, Rafa Sardina (Lady Gaga, Beyoncé, Shakira).
1977 - 1989 --won the Grammy for "Producer of the Year".

2015, Peter Asher was awarded a CBE ("Commander of the Most Excellent Order of the British Empire") by Her Majesty Queen Elizabeth. The official investiture took place at Buckingham Palace on February the 24th.

Recent and current projects include the second album by Steve Martin & Edie Brickell, "So Familiar" (released October 2015) and several soundtracks with Hans Zimmer. Currently music supervisor for the Steve Martin/Edie Brickell musical "Bright Star", opening at the Cort Theatre on Broadway in March 2016.
Contact: studioexpresso
Remote Control Productions, Santa Monica
<![if !supportEmptyParas]>
copyright 2012 studioexpresso