> home page
> more producers/engineers
Cheche Alara
arranger I musician I musical director I producer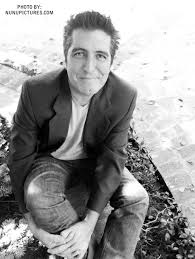 History: As a Producer, Composer, Musical Director, Arranger and Performer, Cheche Alara has worked with some of the biggest names in the music industry. Cheche's Musical Direction credits include the Latin Grammys' "Person of the Year" Gala, Alejandro Sanz "MTV Unplugged" (2 Grammy Awards), two seasons of the "American Idol" Tour, Christina Aguilera (Assistant Director and Arranger), The High School Musical Tour, Paulina Rubio, Clay Aiken, Ruben Studdard, Frankie J, Mario Vasquez, Joy Enriquez and various Broadway shows. Cheche has performed with Pink, Destiny's Child, Mya, Laura Pausini, Eric Benét, Marc Anthony. In house bands for award shows and events, he has performed with Alicia Keys, Patti LaBelle, Stevie Wonder, Earth, Wind & Fire, The Doobie Brothers, The Black Eyed Peas, Gloria Estefan, Dionne Warwick, Babyface, Jill Scott, Jessica Simpson - and a host of others. As an arranger, Cheche has worked with Christina Aguilera, Alejandro Sanz, Ricky Martin, Dionne Warwick, Gloria Estefan, The Nobel Prize Awards Ceremony with the Oslo Symphony Orchestra, Paulina Rubio, The Latin Billboard Awards, Enrique Iglesias and others.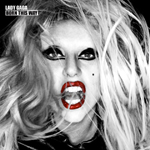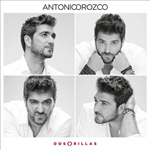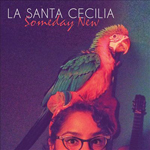 Born in Buenos Aires, Argentina, he moved to the U.S. after receiving a talent scholarship from the prestigious Berklee College of Music in Boston, where he obtained a B.A. in Orchestration. This was followed by a talent scholarship from the University of Southern California, where Mr. Alara obtained his Masters Degree in Jazz Studies.
Watch Mr Alara jam with Nate Morton during a Bonnie Hunt TV show commercial break

His involvement in TV includes the Grammys, American Music Awards, Saturday Night Live, MTV Music Awards, The Tonight Show, The David Letterman Show, The Jimmy Kimmel Show House Band, The Alma Awards, The Essence Awards, Music in High Places - and many others.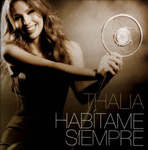 Cheche has composed and arranged original music for NBC, ABC, CBS, The Disney Channel, Telemundo and Univision. Cheche is fluent in English and Spanish. He holds both Argentine and Italian citizenships as well as being a US resident. He currently resides in Los Angeles, where he is developing new artists and concepts for projects at his studio.




Alera produced the opening number for the 2007 Latin Billboard Awards, featuring Paulina Rubio and a Tribute to the Beatles. As a lyricist, Cheche adapted the songs of the Disney hit album and movie "High School Musical" to Spanish, as well as coaching the cast from the movie. Alara and Rafa Sardina co-produced the debut "Hide & Seek" from alt rock singer/songwriter, Minus Circus
Current Credits:  Cheche Alara produced and music directed the 2021 Grammy Premiere Ceremony for the fourth year. "it's a virtual show, honoring the achievements of some of our greatest colleagues," he siad. He composed and music directed "Celebrity Dating Game" on ABC, hosted by Zooey Deschanel and Michael Bolrton. He's returning as composer for "To Tell The Truth" Season 7 (2021) on the ABC Network, hosted by Anthony Anderson. In 2020 he produced and music directed for the legendary Norman Lear's "Good Times" and "All In The Family" Live! on ABC. The show featured an all-star cast to include: Woody Harrelson, Marisa Tomei, Kevin Bacon, Viola Davis, Patti LaBelle.
Contact: studioexpresso.com
AllMusic
Facebook
Cheche Alara official
<![if !supportEmptyParas]>
copyright 2008 studioexpresso