Alex Tsisserev & Audio Ninja
producer I songwriter I arranger I musician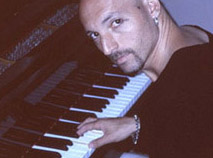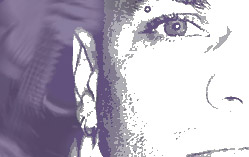 History: It's been a busy year for Audio Ninja (A.K.A. Mark Ellis) and Alex Tsisserev, the writing/production team in Song Factory Productions (SFP). They offer a unique blend of R&B, Urban & Pop music and write and produce songs for Film, TV and Major Label recording artists.

From years of classical piano training as a child, to buying his first electric guitar at the age of 12, Mark has grown up playing music most of his life. "The best advice I can give any artist starting out is this… Don't judge anyone on what they tell you, judge them on what they've done. That goes for producers, managers, record labels etc," says the Ninja.
Tsisserev blends classical training with pop sensibilities in his approach to composition. Having earned a doctoral degree in music education, Alex has taken on a diverse series of projects which include working with dance companies such as Ballet British Columbia, California Dance Theatre, Toronto's National Ballet, The Royal Winnipeg Ballet and Miami City Ballet, and serving as the author of two books, the focus of which were music composition. In 2000, Dr. Tsisserev was inducted into The Canadian Encyclopedia of Music and Dance for his composition "Pendulum", commissioned by Montreal's Ballet Jazz. In addition to his current projects, Alex is a university music instructor in the area of keyboarding, music theory and composition.


<![if !supportEmptyParas]>
Current Credits:  Their 2003 single Monday Mi Amor, released on Soluna's For All Time album (Dreamworks), cracked the top 10 North American club chart and was featured on North American tours by Marc Anthony and Enrique Iglesias.
Mark and Alex got signed to Sony ATV Music Publishing for the territory of Asia and have begun working with several top acts in South Korea. Both, Soul System (Sony Asia) and Shinhwa (Sony Asia) are expected to release albums in 2004 with contributions from SFP.

Mark and Alex have also written material for Kevin Lyttle (Europe #2, singles chart), a new artist signed to Atlantic and A-List, a pop group being developed by Virgin records in London, England. Having made an impact in Europe, Song Factory was asked to co-write with one of Turkey's hottest male pop stars, Tarkan (Zomba Europe), for an upcoming release.
SFP's Film work includes: I Love Huckabee's - Miramax / Warner Bros; The Hot Chick - Disney / Adam Sandler Productions; Raising Victor Vargas - Forensic Films Inc.; Dahmer - Rattner / Jacobson; Long Shot - Trans Con; Late Nite with Craig Kilborn - CBS; Chris Isaak Show - Paramount Television; Higher Ground - Paramount / Lions Gate Films
When Mark and Alex are not working on material for signed artists, they are busy collaborating with other producers, developing their own artists and crafting a unique sounds in the Song Factory.

Contact: Claris Sayadian-Dodge
Listen to sample songs here
<![if !supportEmptyParas]>
copyright 2004 studioexpresso