90s: Music That Lives & Moves
Interview with The Creators In The Studio

By Claris Sayadian-Dodge
July 2021 for studioexpresso
Michael Jackson "Dangerous" w Matt Forger YouTube
Green Day "Time Of Your Life" w Ken Allardyce YouTube
Neil Young "Rockin' In The Free World" w Niko Bolas YouTube
Natalie Cole "Unforgettable" w Andre Fischer YouTube
Tom Petty "You Don't Know How it Feels" w Jim Scott YouTube

The last decade of the twentieth century, before online distribution and marketing took over, is the subject of our interviews called: Quintessential 90s: Music that Lives & Moves.
Music from past decades is often re-imagined to inspire new generations. 60s, 70s, and 80s were no exception. Today, we hear singer songwriters like Beabadoobee (nee Beatrice Laus) keeping '90s nostalgia alive, influenced by 90s bands like Alanis Morissette, The Cranberries, and The Smashing Pumpkins. Laus now has over 900,000 followers on Instagram and nearly 14m monthly listeners on Spotify.
Music in the roaring 90s was different in many ways. CDs were the format of choice and like albums, they commanded the attention of fans with imaginative artwork and emotional content that was equivalent of a short film. Music collectors became loyal fans. In some cases, artists took a year off from touring to make an album because the returns were justified.
Before Napster started, before online platforms like Amazon and iTunes, Spotify, YouTube, and the social networks like Instagram and Facebook dominated the scene, and made singles and sound-alike songs vogue, the music industry boasted healthy sales.
1999 was the hey day of music industry posting an impressive 38 billion dollars in global sales. In contrast, 2019, some twenty years later, the figure has dropped 50% to 16.5 billion dollars.
Vinyl has even made a comeback for niche markets. "Fewer and fewer people are actually purchasing music so, obviously, there's less money flowing into the record labels. Last year was primarily independent budgets wherein the artists or their fans funded the recordings," says producer Matt Wallace (Maroon 5, Faith No More, Train).
90s is also characterized by cross-pollination of sounds that has left a boundary-breaking legacy and still relevant today. This watershed event in 90s music even primed the genre for the absolute dominance that we see today: a hip hop-led soundscape that's a mash-up of rock, EDM, pop and R&B.
Albums by artist like Tom Petty, Dr Dre, Michael Jackson, Neil Young, Green Day thrilled fans and rewarded creators. Handful of artists, producers, session musicians and technical folks gathered in major studios like Sound City, Record Plant, Capitol, Ocean Way, Conway, Hit Factory to put their indelible touch on the 90s music.
Perhaps the Roaring 90s was fueled by the stock market bubble, attributed to the political and economic atmosphere of the end of the twentieth century as it's the subject of the book: The Roaring Nineties: A New History of the World's Most Prosperous Decade by Nobel Prize-winning economist Joseph E. Stiglitz. Nevertheless, we're not here to examine politics or the economy of the decade, rather put a spotlight on the stories behind producing, mixing or recording handful of songs that are here to stay.
Now hear directly from the talent who shaped the music of 90s. Enjoy never-told-before stories and anecdotes behind the making of trend-setting albums and songs that have become the soundtrack of our lives.
Watch Matt Forger talk about Michael Jackson's award-winning album Dangerous, his work process in the studio - choice of his collaborators for creating the memorable ballads and signature dance grooves, how he had a clear roadmap of his vocal arrangement, why he liked to sing in the dark and more...Learn how titles of some songs morphed into what we know and love today like "Heal The World" and can you guess what was Michael's favorite snack food in the studio?!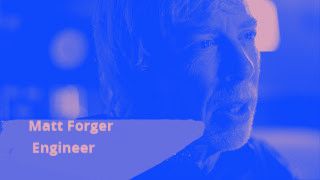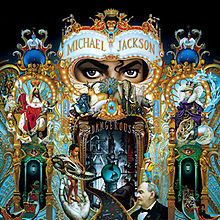 Matt Forger, Engineer
Michael Jackson
Songs: Black Or White, Heal The World
watch full interview here
Expectations were set at a high bar for Dangerous following Michael Jackson's lucrative $65 million contract with Sony Music(Columbia). Some have considered Dangerous as Jackson's artistic peak.This allowed sound experimentation which often translated to production excess with numerous producers in the studio, each conducting research directed by Michael himself. According to engineer Matt Forger, Jackson recorded over 50 songs for Dangerous, some of which were released later. Jackson said "Heal the World" was the song he was most proud to have created from this album. The sounds and songs were often inspired by current events, and new ideas all played back on loudest possible volume brought to you by studio owner, Allen Sides. The recording took place primarily at Record One (a branch of Ocean Way Studios in Sherman Oaks) during 1990. Jackson had spent an exorbitant $10 million to record Dangerous.
Dangerous is one of the best-selling albums of all time having sold over 32 million copies worldwide, and was certified 8X platinum by the Recording Industry Association of America (RIAA) in August 2018. During 1993 Grammy Awards, Dangerous received four nominations, winning Best Engineered Album (Teddy Riley and Bruce Swedien), Non-Classical while Jackson was awarded the Grammy Legend Award.
His collaborators in the studio included: Bruce Swedien, Matt Forger, Brad Buxer, Teddy Riley, and numerous others, mentioned in the studioexpresso interviews.
Featured appearances on Dangerous include Heavy D, Princess Stéphanie of Monaco, Slash and Wreckx-n-Effect. The album incorporates R&B, pop and the new jack swing. Elements of industrial, funk, hip hop, electronic, gospel, classical and rock are also featured. Twelve of the album's fourteen songs were written or co-written by Jackson, discoursing topics like racism, poverty, romance, self-improvement, and the welfare of children and the world. The album produced four singles that reached top ten of the Billboard Hot 100: "Remember the Time", "In the Closet", "Will You Be There" and the number-one single "Black or White".
View the Interviews at TheStudioexpresso on YouTube here
Other interviews, top of the page --click on YouTube links