Joe Chiccarelli
Mixer l Engineer l Producer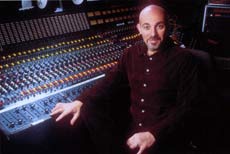 History:
Chiccarelli's extensive discography includes work with BECK, U2, TORI AMOS, ELTON JOHN, CAFÉ TACUBA, JULIETA VENEGAS, OINGO BOINGO, RUFUS WAINWRIGHT to name a few. He is twice nominated for a Best Engineering Grammy and the recipient of six Grammy awards. This is his first nomination for Producer of the Year.
Multi-Grammy winner Chiccarelli is responsible for capturing some of modern times beloved sounds. As a producer/mixer/engineer he has worked with an impressive group of artists to include: Elton John, Beck, U2, Melissa Etherirdge, Tori Amos, Oingo Boingo, Rufus Wainwright, Carole King, The Cult, Bon Jovi, American Music Club,The Bangles, Michelle Branch, Hanson, Herb Alpert, Al Stewart, Cafe Tacuba, Juanes, Julieta Venega, The Stranglers, Jonathan Richman, Brian Wilson, Tracy Bonham, Joan Baez, Counting Crows, Etta James, Kronos Quartet, Jane Siberry, to name a few.
Additionally, he was responsible for the studio design and interface as well as many elements of the architectural and aesthetic design of the newly opened Royaltone Studios -- a two studio, 10,000 square foot, five million dollar state of the art recording facility in Burbank, California.
As Music Supervisor his credits include: Suicide Kings-Live Entertainment, Men with Guns-Norstar Pictures, River Made To Drown In-Island Park Pictures , Gun TV
Series-Kushner Locke Entertainment, Cracker TV Series-Kushner Locke Entertainment.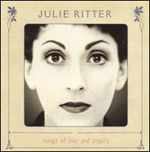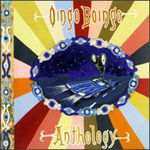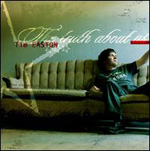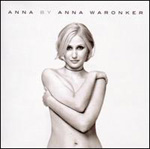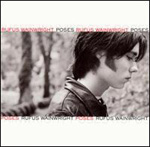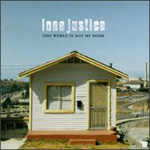 Born in Boston, producer Joe Chiccarelli got his introduction in music performing in local rockbands as a bass player. Chiccarelli moved west in the late '70s where he scored an assistant engineer gig at L.A.'s Cherokee Studios. As often happens within the studio world, Chiccarelli caught his break when he happened to be at the right place at the right time (or the wrong place at the wrong time, depending on who you ask). As Cherokee's resident flack, Chiccarelli was assigned to assist difficult clients such as Frank Zappa, who was known for moodiness, being demanding, and keeping late hours. When Zappa's main engineer got held up and couldn't make it to the studio, Zappa upgraded Chiccarelli from assistant to engineer. The album, Sheik Yerbouti,became a platinum album and was a giant step forward for the young studio man, and from there Chiccarelli went on to engineer several other Zappa discs, such as Joe's Garage and Baby Snakes, as well as produce artists like Oingo Boingo, Ian Moore,The Verlaines and American Music Club (All Mu
sic)
Recent credits include: Year 2000 Grammy Nominee for Best Engineered album Lorrie Morgan 'My Heart'; Year 2000 Latin Grammy Nominee for Best Engineered album Cafe Tacuba "Reves"; Year 2000 Grammy Award Winner for Best Rock Album Cafe Tacuba "Reves"; Year 2001 Latin Grammy Winner for Best Rock Album Juanes "Fijate Bien"; Onsite Advisor for Music Production Forum at ArtistPro.Com Music Site 2001-2002; Consultant for NARAS P&E Wing 1998-2000; Advisory Board Member for NARAS P& E Wing 1998-2003; Member of NARAS Board of Trustees 1998-2003. Joe produced for Clem Snide on Spin Art and worked with a new artist for Warners named Mandy Kane. He mixed tracks for Universal Artists-Cafe Tacuba. Joe has been producing projects for The Natural History (Vagrant Records) and Maktub(Velour Records). Co-prodcuing UK based artist Tom McRae on Sony BMG. Co-producing(with Joey Waronker) new RCA artists Judd & Maggie. Mixing projects for Gemma Hayes(Virgin)at Conway, All American Rejects(Universal)at NRG Studios, Eliot Morris (Universal)at Interscope Studios and Fobia for Sony/BMG at The Mix Room. Chiccarelli was in a sessions with The Shins. "we are hard at work completing their new disc for SubPop Records at Supernatural Sound Studios in Portland, Orergon where the band lives," says Joe. Joe had nomination for Producer of the Year at the Grammys in the Best Alternative Music Album (THE SHINS' "Wincing The Night Away" and THE WHITE STRIPES' "Icky Thump") and Best Jazz Vocal Album (KURT ELLING's "Nightmoves") categories.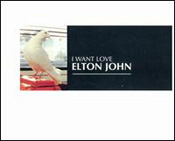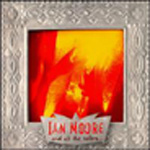 Current credits:  Joe's contributions can be heard on recent and forthcoming releases from an amazing assortment of artists including The White Stripes, The Shins, The Killers, The Strokes, The Raconteurs, Morrissey, My Morning Jacket and Young The Giant, to name a few.
Other work includes work with: Kurt Elling, Oxbow, The Burden Brothers, Stars, Be Your Own Pet, Aleksyntek, Moderatto, Alejandro Fernandez, Mika, Grace Potter and the Nocturnals, Cage The Elephant.





Contact:  Adam Katz
323-522-4567


copyright 2002 studioexpresso