Freddy Koella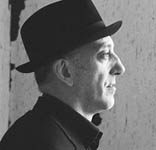 Freddy Koella is a native of Mulhouse, France. He plays guitar and violin. He has worked with Bob Dylan, Lhasa de Sela, Willy Deville, k.d. lang, Doctor John, and many others. He released his first solo instrumental album, titled "Minimal" in 2005. "Minimal is an acoustic guitar and tricone recording direct to stereo. Freddy's new album "Undone" (2011) with the label www.totoutard.com was recorded at Sunset Sound In Los Angeles with Jay Bellerose on drums and David Piltch on upright bass. It was recorded and mixed by Ken Allardyce.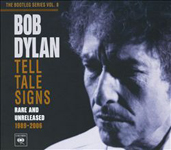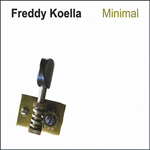 Artists as diverse as Willy Deville, Bob Dylan, Lhasa, Zachary Richard, KD Lang, Carla Bruni and Francis Cabrel have called upon his talents in the studio and on stage, and each one has found what they were searching for in his playing: fluidity, desire, invention, and poetry.
Freddy's father was an educated and eclectic music-lover, a fan of Bach and Indian ragas, his mother an amateur pianist, so music played an important role in his life from an early age. He began to study classical guitar at the age of 12, but found it wasn't really his thing. Two years later, returning from a holiday spent exploring Romania in the family's Renault, his father gave him a violin. Freddy dedicated himself to his new instrument for 5 years and passed the entrance exam for the Strasbourg conservatoire, only to abandon it all of a sudden. In the meantime, his sister had introduced him to the blues with the records she was bringing home from school, their covers adorned with striking portraits of enigmatically-named bluesmen like Big Bill Bronzy and Lightnin' Hopkins. "The blues changed my priorities. Straight away, I fitted steel strings to my classical guitar. I bought a little amp. I abandoned my musical studies. I was completely hooked. My parents just gave up." He taught himself the blues by looping records on a turntable.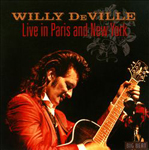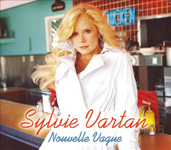 Koella moved to New Orleans where he played guitar and violin with Cajun musician Zachary Richard, trawling through clubs from Texas to Mississippi. Between 1985 and 1987, Freddy bathed in the glow of Femme Libérée's success in France. Luthier James Trussart knew Willy Deville was looking for a new guitarist, so he put him in touch with his French friend, Freddy who ended up playing
with Deville for 12 years, on some of his greatest albums, including Victory Mixture in 1990. Trussart again stepped in and made the connection with another giant, Bob Dylan. In 2003, Freddy joined this living legend of American music on tour. "We share the same tastes, musically. He wanted to get out of his routine, to have fun with some songs he'd been carrying around for decades, and I was his new instrument." The adventure might have continued had Freddy not been sidelined with a kidney problem for several months. It was during his convalescence that he wrote the pieces that would make up his first solo album, whose title says it all: Minimal.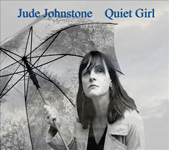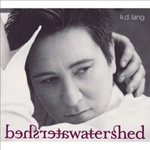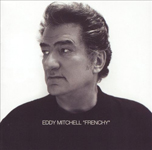 Recorded solo on acoustic guitar at home in Los Angeles, this instrumental record is made up of moments where the musician lets his fingers walk over the fretboard, using little
accidents to form the root of a theme or paint a melody. The album served as a form of therapy, and a huge boost to his career. "Many people got in touch when they heard the record, like Carla Bruni,
K.D. Lang and Lhasa." In Montréal in 2008, Freddy took part in what would be the final recordings of the Mexican-American singer. "We would walk together from her home to the studio in heavy
snowstorms, hands in front of our faces against the wind and snow. It was an unforgettable

e

xperience."
This memory of Lhasa, who passed away on 1 January 2010, inspired the drifting melancholy of the piece Snow that appears on Undone. Recorded in one day at Sunset Sound in Los Angeles,
featuring double bassist David Piltch and drummer Jay Bellerose on several tracks, this second album carries on the explorations of Minimal.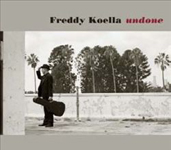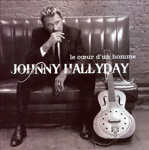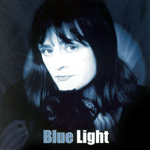 On acoustic or electric, banjo (Undone), 1957 Gibson (J45) or Dobro (Walking in G), he brings his inventiveness to pieces drawing from the blues (Trio) and folk (Covington) or otherwise
deconstructing those forms. On Undone, his second instrumental album, he steps out of the headliners' shadows to reveal his own intimate musical landscape, his 'secret garden', as he likes to call it. Over ten tracks that are simultaneously stripped-down and captivating, he invites us to follow him on a journey that takes in the blues, folk, jazz and minimalist composition, off the beaten track and timeless. "Undone refers to taking apart the forms of blues, folk or classical music.
It might also refer to losing it, having mental trouble, and having your flies undone..." Not seeking to make a point of his technical virtuosity, above all Freddy strips away anything superfluous to leave these songs with their essential elements, their essence. Hence the feeling of weightlessness that permeates this album, where every track demonstrates a powerful sense of economy. Undone is an album that will appeal to fans of J.J. Cale and lovers of ambient, a record for contemplation, ideal for
daydreaming as you gaze out of the window. It's a paean to weightlessness, a journey of inner peace, a succession of moments stolen from the frenzy of everyday life, best enjoyed alone or with friends.
The perfect antidote to the cacophony that surrounds us.
<![if !supportEmptyParas]> <![endif]>
Contact: 
studioexpresso
<![if !supportEmptyParas]> <![endif]>
copyright 20013 studioexpresso