David Kershenbaum
Producer I A&R I Music Executive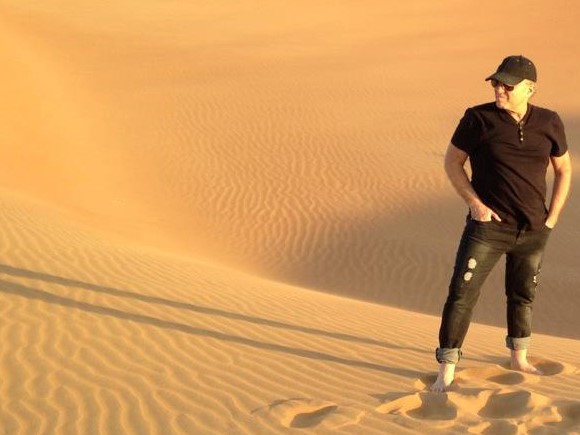 Multi-Platinum producer David Kershenbaum is a music executive with extensive experience and proven track record. David's experience covers all corners of the music business from producing, mixing, arranging, major label A&R, film & TV soundtracks as well as live theater. His work with artists has garnered multiple Grammys as well as an Oscar nomination. David has developed proven techniques that work in virtually any genre of music and is known for his ability to get emotion and feeling from performances. Currently David is actively producing new music in his newly constructed recording studio.
"I am so thankful to have had the opportunity to discover and work with some of the worlds finest talent. I learned so much from each of them and I am absolutely humbled at their brilliance, " says Kershenbaum.
Indeed Kershenbaum has worked with iconic artists to include: Joe Jackson, Duran Duran, Tracy Chapman, Supertramp, Bryan Adams and others. You've heard albums and singles with Kershenbaum's touch-- Hungry like the wolf by Duran Duran, Fast Car by Tracy Chapman and Everything I do, I do it for you by Bryan Adams.
Kershenbaum himself started his career as a musician, signed to labels such as Capitol and Bell. His production career began while working at an Advertising agency in Chicago when he convinced the agency to build an in-house recording studio for producing their commercials. "Sometimes the best production is no production, " says Kershenbaum.
He has held various positions to include: VP of A&R/A&M Records - where he signed some of the most talente artists in the world including Janet Jackson, Joe Jackson, Bryan Adams. Here he also supervised the company roster including The Police, OMD, The Human League, STYX and many others. As an independent producer, he has over 75 International Gold and Platinum Albums to his credit, including Duran, Duran, Tori Amos, Supertramp, Peter Frampton, and Kenny Loggins to name a few.
In the arena of Music for Film, Kershenbaum, as Co-President Morgan Creek (Warner Brothers) Music Group, developed Music Soundtracks on major motion pictures such as "Robinhood Prince Of Thieves.
Kershenbaum founded Music Pros Hollywood (www.musicproshollywood.com), a music discovery and online social media startup where he served as CEO and Executive Chairman for 4 years. In addition to creative duties, he was responsible for fundraising and investor presentations. Specialties: Record Production, Branding, Fund Raising, Theatrical Direction, Writing and Creation, Artist Development, Song Writing and Selection, Arranging, Mixing, Artist Signings, Executive Experience, A&R Experience
As a Partner and Co-President of Morgan Creek Music Group, Kershenbaum brought home the music for the movie "Robin Hood: Prince of Thieves" acting as Executive Producer of "Everything I Do, I Do It For You" by Bryan Adams. This song went on to become the biggest single in the history of the music business at that time out selling singles by the Beatles and Elvis Presley. The song won many industry accolades including Grammy, Golden Globe and Academy awards. The combined sales of Bryan's single, solo album, soundtrack album and the greatest hits now exceed 34 million units worldwide.
David Kershenbaum is also extremely well-known as an entrepreneur. Kershenbaum established his own group of companies encompassing 5 recording studios, a film music supervision division, and a music publishing company. As a Music Supervisor, David has worked on many films. At Morgan Creek Pictures, he supervised and executive produced all of the music for the large slate of pictures, including "The Last of the Mohicans", which soundtrack has now sold in excess of 1,800,000 units worldwide. Other films include "Bill and Ted's Excellent Adventure", "Roadhouse", "Navy Seals", "White Sands", "200 Cigarettes".
Kershenbaum is the creator, writer and director of the theatrical music show called "Raiding the Rock Vault" "It celebrates the history of classic rock and how it has affected our world," says Kershenbaum.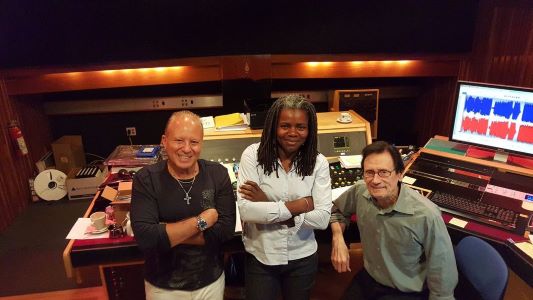 Contact: david.thevortex@gmail.com
Greg Kershenbaum Official
ALLMusic


copyright 2021 studioexpresso