Alex Elena
musician l writer l producer

l rock and roll chef

History: This is a producer's story unlike any you've heard before. Raised in the back streets of Rome, Italy. Alex Elena has made quite a name for himself in a very short time. It was his mind behind the conceptual FOR LOVERS, DREAMERS, AND ME album for soul singer Alice Smith that includes the 2008 GRAMMY nominated Best Urban/Alternative Performance for "Dream." In addition to devising Alice's sound, a powerhouse vocal backed by a wall of Beatles-esque arrangements, Alex also co-wrote the album. Other recent accomplishments include the debut album for current buzz band Pin Me Down, the apocalyptic pop duo of Russell Lissack (from the British band Bloc Party) & songwriter Milena Mepris, O.C. rockers Hong Kong Six, and the never-boring funk-rocker Imani Coppola.
Alex first picked up a drum stick at age 3 and notoriously slept in the bass drum of his father's drum kit until he got too big. At 17 he moved to London after landing a part in Bruce Dickinson's band. He later moved to New York at 23 and worked as a session musician playing on Avril Lavigne's multi-platinum debut album Let Go, as well as on records by Belinda Carlisle, and Adam Holzman and Brave New World (ex Miles Davis). In New York, he began producing after feeling uninspired by the current sounds he was hearing. He wanted to stir things up, "When you have a great pop song to begin with, why would you want to simply follow the modern trends of production? I don't find that challenging. My job is to open up new doors and create the circumstances that allow the artist to fully express themselves." Once he got behind the console he couldn't stop producing and began to collect equipment and experiment with recording techniques, always in search of that perfect sound as well as fresh new talent to nurture and develop. After completing the Alice Smith record, Alex moved west and settled in LA, where he set up his own studio.
An Alex Elena record is an experience all its own. Every song has some sort of twist, with his out-going, confident personality plastered all over it. Take a listen and decide for yourself - http://www.myspace.com/alexelenaandfriends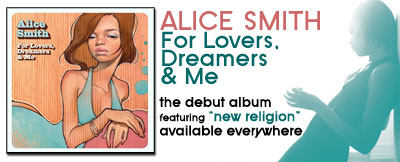 Current Credits: Alice Smith, Pin Me Down, Imani Coppola, Michelle Shaprow, Topher Mohr, Avril Lavigne, Sandra Bernhard, Belinda Carlisle, Pascal Danae, Bruce Dickinson, Deborah Gibson, Kinion, Nikki Shannon, Zef Noi$e, Adam Holzman and Brave New World, Zoo di Venere, Alex Dickson, Christian Burns, Lucy Woodward and the magical "Tarka Cordel".


Listen to Alex Elena At Myspace

Contact: Matthew Freeman email
(818) 880-9980 fn

http://www.allartistsproductions.com
http://www.myspace.com/allartistsproductions



copyright 2008 studioexpresso