> home page
> more producers/engineers
Dana Nielsen
mixer I engineer I musician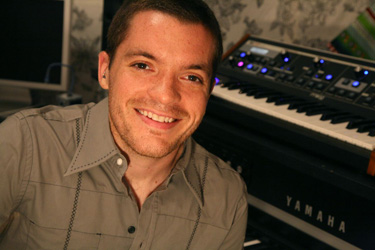 History: Dana Nielsen has worked with Red Hot Chili Peppers, Justin Timberlake, Neil Diamond, Linkin Park, System Of A Down, Lil John, Saliva, Jay-Z, Colin Hay, Anti-Flag, DC Talk, Alex Acuna, Cecilia Noel, Dan Wilson, The Jayhawks, Audioslave, Sheryl Crow, Heavens, and Jakob Dylan. He also writes music for the hit TV show Queer Eye For The Straight Guy.




Dana Nielsen moved to Los Angeles in the summer of 2000 from New Orleans where he spent four years immersed in the city's rich musical heritage as a hard-working student and actively gigging musician. He attended Loyola University of N.O. as a Jazz major on scholarships for saxophone and academics. It was also at Loyola where Dana entered the studio world, working extensively as an eager, young engineer with local jazz legends and upstart hip-hop label, Renaissance Records.




Upon arriving in L.A., Dana planned to put his newly honed skills as ProTools and Recording Engineer to work in the studio scene. He started out as a freelance technical consultant for a variety of high-profile sales organizations. Catering to a growing list of Hollywood A-list producers and engineers, Dana quickly became their "first call" for sales advice and technical support.

His first major record work was with Colin Hay of Men at Work, who hired Dana to record and mix a 6-week tour of the U.S. in 2003. Nielsen met producer Rick Rubin in 2004 and has since worked in varied capacities on a succession of hit records.

In 2006 Dana mixed a full length, Limited Edition of Neil Diamond's "12 Songs" album and also worked as Additional Engineer on Grammy winning albums by Justin Timberlake and Red Hot Chili Peppers.



Current Credits:  2007 has already been a busy year for Dana who Co-Engineered Linkin Park's top-selling album "Minutes to Midnight" and is currently working with Weezer on their follow-up to 2005's smash hit "Make Believe."

Contact: GPS
Tel - 310.656.1350

<![if !supportEmptyParas]>
copyright 2004 studioexpresso