Bryan Carlstrom

producer l engineer l mixer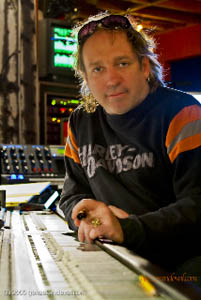 History:  Bryan Carlstrom has over 25 years of experience making hit records. Carlstrom's recording experience covers a wide spectrum of genres; from rock, hip hop, hard core, industrial, alternative, punk to jazz, blues, world, orchestras, Christian music and more. His recording experience includes many movie soundtracks, commercials and sound for TV. Having since seen over 50 albums through from front to back, his knowledge of record making is extensive. He has had the pleasure to work with such well-known producers as Keith Forsey, Bob Rock, Ken Scott, Shel Talmy and Randy Burns among others.



Credits include Alice in Chains, The Offspring, Billy Idol, Billy Ray Cyrus, Rob Zombie, Queen, Kiss, PIL, and Anthrax just to name a few.
Some of his career highlights include the famed Alice in Chains - Dirt album and The Offspring's - Americana album. The latter sold over 10 million copies.

Carlstrom was educated in music and voice at the University of South Dakota and he studied engineering at the Los Angeles Recording Workshop. He trained at Capital Records Studio and Track Record among other places. Prior to embarking on his production/engineering career, Carlstrom performed (guitar and vocals) with several touring indie bands back in the Midwest. He moved from his home state of South Dakota to Los Angeles in 1985 to pursue a career in music and quickly fell into making records. His interest in music and technology came together naturally.

He spent 10 years collaborating with producer, Dave Jerden (Jane's Addiction, Alice in Chains, Rolling Stones), as his head engineer at El Dorado Studio (Burbank, CA). After years of working with Jerden and other elite record producers and artists and becoming a highly recognized recording engineer, Carlstrom felt it was time for a change. He decided to branch out on his own and focus primarily on producing writing and developing artists.
Carlstroms' production style is collaborative as he puts a high priority on the artists' vision for their project. He strives to create a sonically accurate representation of the artist, while pursuing a timeless and classic quality to the music. He has a consistent track record of making excellent-sounding recordings. Carlstrom divides his time between breaking new bands and working with well-established artists. He is highly sought after for his creative, writing, production, recording and mixing skills.


Carlstrom is a master craftsman.
Additional Engineering
Billy Idol, Queen, Kiss, The Cult, Adam Ant, Terminator X, Crosby Stills and Nash, Bonnie Rait, Dwight Yokum, Meat Puppets, Cracker, Lucinda Williams, Flotsam & Jetsam, Lizzy Borden, Nuclear Assault, Pontiac Brothers, Crumb Suckers, The Outfield, Lush, Duran Duran, Big Head Todd and the Monsters, Lili Hayden, Megadeth, D.R.I., Rob Halford, Red Cross, Slayer, Corrosion of Conformity, Omen, Fates Warning, Goldfinger, Tom Jones, Yusef Lateef, Graham Grace, and Dick Dale among others
Current Credits:  In 2007 Carlstrom founded TRANZFORMER STUDIOS in Burbank, Ca. The Studio has a distinctly creative environment. There is where Carlstrom uniquely merges the best of both analog and digital recording methods. A master of sounds and gear, he records through a large selection of vintage equipment and modern tube gear. Sessions are recorded through analog outboard equipment onto Pro Tools. Then mixed through their amazing sounding SSL 4064E console to a 1' 2 track ATR tape machine. The analog warmth of tape before it goes back into the digital domain results in stellar sounding recordings. He also has a wide selection of guitar heads and cabinets, along with many guitars and basses.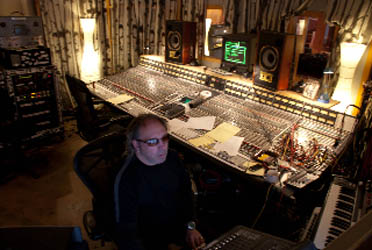 Contact:
For more information: www.bryancarlstrom.com
Worlds End Management
http://www.facebook.com/bryan.carlstrom

Contact Information:
Tranzformer Studios 818 748-861
E-mail Bryancarlstrom@mac.com E-mail Tranzstudio@me.com
copyright 2003 studioexpresso