studioexpresso & Trans Audio Group (booth ....) Present
Moderators: Brad Lunde of Trans Audio Group and Claris Sayadian-Dodge of studioexpresso

PRODUCING JAZZ TODAY!
at TECTracks, NAMM 2020
California Ballroom A (Level 2)
Hilton Hotel (adjacent to Anaheim convention center)
Saturday, Jan 18
3 pm - 4 pm
(Prior to Tec Awards)
West Coast Jazz albums tell the story of California Cool. This evolving music is going through its third great wave and that's music to Ryan Gosling's (Seb's) ear who played the role of a jazz musician in the film LA LA Land.

We will discuss Award-winning recordings made by musicians who are defining the new sounds coming out of culturally-diverse California today and how the music is woven into the fabric of what you hear on film/TV.
Early architects of West Coast Jazz Stan Getz, Miles Davis, Henry Mancini, Lalo Schifrin, Chet Baker,
Bud Shank, Clare Fischer, Quincy Jones, Herb Alpert, Herbie Hancock, George Duke paved the way for the next generation.



Meet innovative artists of today and discuss how this unique sound has its fingerprint in Latin, Pop, R&B and Hip Hop. Since the genre relies relatively more on composition and arrangement than on the individually improvised playing, many musicians of this genre are putting their stamp on our generation's beloved pop/R&B arrangements, Hollywood Films and TV - soundtrack to our lives!



Special Panel Guests Confirmed: Award-winning west coast jazz artists bridging tradition into modern musical sensibilities and continuing the legacy of their respective fathers: Brent Fischer (the Son of Clare Fischer and James Tormé (the son of 3X Grammy winner and jazz legend and composer Mel Tormé).

According to author of West Coast Jazz, Ted Gioia, "Exciting younger artists with grand ambitions are revitalizing the idiom; a robust support structure, from festivals to conservatories, is providing stability and a future-oriented confidence." The third great wave of West Coast jazz is here! Kendrick Lamar, Kamasi Washington, bassist Thundercat, Jacob Collier....

Join us for an inspiring afternoon at NAMM and recharge for 2020!
Business Card Drawing: GiveAway includes Sabra Som Universal Shock Mount kit!
Drawing during 10-minut Q&A following the panel discussion

Featuring
MOOGIE CANAZIO
Grammy-Emmy Nominated Producer/mixer (Sergio Mendes, Sarah Vaughan, Ivan Lins)
Moogie Canazio profile @ studioexpresso

LAURA DICKINSON


BRENT FISCHER
Grammy-winning composer/arranger and band leader (Clare Fischer Ensembles,
Prince, D'Angelo, Elvis Costello & The Roots)
Brent Fischer profile @ studioexpresso

DANIEL SEEFF
Program Director at UCLA for the Herbie Hancock Institute of Jazz Performance, and Grammy-nominated musician who hosts a show on KJAZZ
Daniel Seeff profile @ studioexpresso

JAMES TORME
James Tormé performs at standing room only crowds at the world's top venues as well as being featured as the centerpiece of prestigious jazz festivals across the globe
James Tormé profile @ studioexpresso
About Moogie Canazio

Record producer and recording engineer, Moogie has had the privilege to collaborate with some of the biggest names in the entertainment industry like Ray Charles, Sarah Vaughan, Eric Clapton, Dianna Ross, Dionne Warwick ,Tom Jobim, Sergio Mendes, João Gilberto, Luis Miguel, Caetano Veloso, Maria Bethânia, Ivan Lins, Luiz Miguel, Melody Gardot among many.
Over 35 Grammy and Emmy nominations, Moogie has won seven Grammys and Latin Grammys as well as several of the top industry awards. In 2008 Moogie was appointed for the Board of Trustees for the Latin recording academy, and in 2011 he was elected Vice Chairman of the Board of Trustees. Moogie presents himself as a "music aficionado", who lives for music and from music.
Born in Rio de Janeiro, Brazil, Moogie started on a very early age his connection with music, as a drummer playing local clubs in Rio and all over Brazil. His professional recording industry first job in LA was at Kendun Recorders, in Burbank California in 1980, where he started working as an assistant engineer for all of the top producers/engineers like Bruce Swedien, John Stronach, Kent Duncan, etc...and soon became Kendun Recorder staff engineer - a position very much wanted by anyone in LA in the music scenario due to Kendun Recorders be the top studio in the West Cost.
About Laura Dickinson
Abour Brent Fischer
GRAMMY® Award winner Brent Fischer - a member of the original arranger team behind Prince - was tapped this year by creative Questlove (Roots and Tonight Show drummer, author, educator, producer/dj) to arrange selected music titles into an orchestral setting for the show. 27-piece orchestra breathed new life into timeless PRINCE smashes as well as deep cuts throughout his formidable catalog. Supported by Live Nation Urban, 4U: A Symphonic Celebration of Prince makes history as "the first and only official Estate approved symphonic presentation of Prince's music." The 35-city sold-out shows in US and Europe went through Dec 2018. Full Press Release here Tix here
Among countless classic recordings, Fischers' distinct sonic fingerprint can be felt on Sign O' The Times, Graffiti Bridge, and Parade as well as on the big-screen in Under The Cherry Moon and Batman. Cited as one of the "GRAMMY® Seminal Moments" by show producer Ken Ehrlich, the father-and-son duo co-wrote the arrangement that powered the famous 2004 "Prince Medley" as the younger Fischer joined Beyoncé and Prince as an orchestra percussionist during the ceremony. About his involvement in this historic production, Brent Fischer (Usher, Michael Jackson, D'Angelo, Elvis Costello & The Roots) said, "Questlove is one of the most innovative artists of today. Between his encyclopedic knowledge of and my history with Prince, we see eye-to-eye on so many creative levels and have a deep respect for preserving Prince's amazing output."
official: www.BrentFischer.com
Instagram
Twitter
FB
About Daniel Seeff
Abour James Tormé
The multi award winning singer James Tormé is a born entertainer. He is blessed with the ability to interpret melody and lyrics with stunning versatility, scats with impressive virtuosity. The son of 3X Grammy winner and jazz legend Mel Tormé and famed British actress/mother, Janette Scott, James dives into rhythmic and melodic mash-ups with the freedom of an instrumentalist reminiscent of 'greats' such as Anita O'Day or Ella Fitzgerald.
A master storyteller, James can bring an audience to tears in one moment and have them roaring with laughter the next as he shares precious anecdotes and bits of Hollywood folklore. Like all great entertainers, his charm, ready wit and hypnotic stage presence appear effortless. These qualities have led the media to describe him as "Old school charm meets new school swagger" and "One of the most extraordinary singers of a generation".
Read Matt Forger Review Of 2013 Sessions at HotZone
The Annual TEC Awards will be held the same evening at 7 following these panels
Brad Lunde founded TransAudio Group, the premier distributor of high-end recording gear to the US and Worldwide. TransAudio helps the industry's inventors build a business through product development working with top level end users and selling to the trade. TransAudio product lines include the best of the best: A-Designs (USA),Air I Hush, ATC Loudspeakers (UK), Auratone, Bettermaker , Geoffrey Daking & Co (USA) Drawmer (UK), Hakan, Latch Lake, Mojave Audio, Mutec, Pete's Place Audio, Sabra-Som , SoundField Microphones (UK) Subwoofer Pros and Tube-Tech (Denmark) to name a few

Claris Sayadian-Dodge founded studioexpresso.com in 2000, a production resource for developing artists. Dodge is the publisher and chief editor of studioexpresso's monthly eZine for the recording industry and looks after an Award-winning roster of producers with the affiliated C Artist Management. Past positions include: Management III, PMK, Rogers & Cowan Public Relations, Ocean Way studios, Prairie Sun Recording and studio bau:ton.
Claris supports Grammy's MusiCare and sits on the board of a Film Foundation dedicated to documentaries on human rights. She has a BA degree in business and continues to create professional networking events to raise awareness and funds for art and music education programs and worthy causes.

# # #
Past Events
studioexpresso at TEC Tracks 2019
DNA of The Legend: PRINCE

studioexpresso at TEC Tracks 2018
All Aoubt That Bass
studioexpresso at TEC Tracks 2017
Producing for World Audiences & Cross Over Artists
Mixers On Immersive Environments
studioexpresso at TEC Tracks 2016
Orchestrating A Jazz Session
Releases With Big Buzz
studioexpresso HotZone at NAMM 2015
Production - Studio and Stage, to TV and Film
That Killer Drum Sound
studioexpresso HotZone at NAMM 2014
Studio 2 Stage: Tips from The Top
Music for TV and Film - MD's In The House!
studioexpresso Hot Zone at NAMM 2013
Session Management
Editing and Mixing Secrets

studioexpresso at Mix Open Golf Tournee
Monday, June 25, 2012
studioexpresso Presents The Art Of Producing Masters
A Panel of audio professionals discuss label-friendly production trends
NAMM "Hot Zone" 2012

studioexpresso Presents Rock, Record and Roll!
A Panel of audio professionals discuss label-friendly production trends
NAMM "Hot Zone" 2011

Studioexpresso Hosts Audio Underground 007
Presented by Trans Audio Group & studioexpresso

Studioexpresso Connects With Young Musicians
Presented By The Learning Annex & studioexpresso
An Artful Experience
Expresso@8 With Eddie Kramer Draws An Experienced Music Crowd

studioexpresso & Music Business Chops
studioexpresso hosts Demo Eval Sessions During MBC 2004

Sign me up for news on upcoming events here!
studioexpresso Media Sponsor at
2015 Music Industry Golf Tournament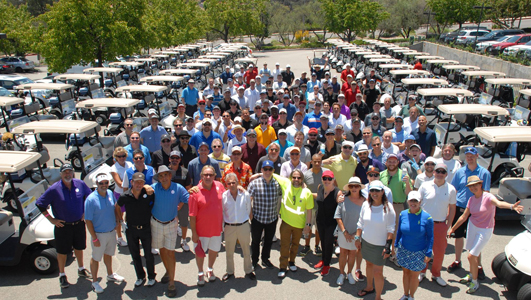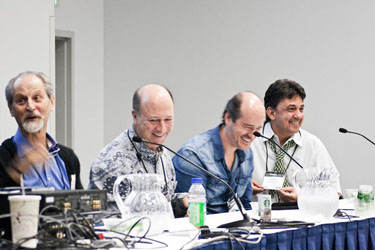 studioexpresso & Trans Audio Group Present At HotZone, NAMM 2014
Speakers L-R: Eddie Kramer, Matt Wallace, Rafa Sardina, Niko Bolas