studioexpresso & Trans Audio Group (booth 14914) Present
Moderators: Brad Lunde of Trans Audio Group and Claris Sayadian-Dodge of studioexpresso

DNA Of A Legend: PRINCE

Legends move us. Every legend you know and love has a humble beginning.
Becoming a legend takes hard work, laser sharp focus and a creative vision.
We will explore DNA of the legend, PRINCE
Meet the artists (below), handpicked by Prince, who helped realize
Prince's Singular Vision
We explore learnable QUALITIES (Vision, Courage, Authenticity, Self-Reflection, Empowerment) -- choosing the right musicians, arranger and music director for your album or live show, matching skills, mixing personalities and more...Finally you trust an expert to promote your work and reach out to your fans!
It all takes thoughtful orchestration that's made to look easy and
produces exceptional results.
Join us for an inspiring afternoon at NAMM and recharge for 2019!
Bus Card Drawing: GiveAway includes Sabra Som Universal Shock Mount kit!
Drawing during 10-minut Q&A following the panel discussion
Featuring

BRENT FISCHER
(Prince, D'Angelo, Clare Fischer Ensembles, Elvis Costello & The Roots)
Brent Fischer profile @ studioexpresso

MORRIS HAYES "Mr Hayes"
(Prince, New Power Generation)
Morris Hayes profile at studioexpresso
ST PAUL PETERSON
(Prince, The Family, Morris Day and the Time, Peter Frampton)

Jacqui Thompson
(Prince, Outkast, Chaka Khan, NPG Records)

at TECTracks, NAMM 2019
California Ballroom A (Level 2)
Hilton Hotel (adjacent to Anaheim convention center)
Saturday, Jan 26, 2019
3 pm - 4 pm
(Prior to Tec Awards)
Abour Brent Fischer
GRAMMY® Award winner Brent Fischer - a member of the original arranger team behind Prince - was tapped this year by creative Questlove (Roots and Tonight Show drummer, author, educator, producer/dj) to arrange selected music titles into an orchestral setting for the show. 27-piece orchestra breathed new life into timeless PRINCE smashes as well as deep cuts throughout his formidable catalog. Supported by Live Nation Urban, 4U: A Symphonic Celebration of Prince makes history as "the first and only official Estate approved symphonic presentation of Prince's music." The 35-city sold-out shows in US and Europe went through Dec 2018. Full Press Release here Tix here
Among countless classic recordings, Fischers' distinct sonic fingerprint can be felt on Sign O' The Times, Graffiti Bridge, and Parade as well as on the big-screen in Under The Cherry Moon and Batman. Cited as one of the "GRAMMY® Seminal Moments" by show producer Ken Ehrlich, the father-and-son duo co-wrote the arrangement that powered the famous 2004 "Prince Medley" as the younger Fischer joined Beyoncé and Prince as an orchestra percussionist during the ceremony. About his involvement in this historic production, Brent Fischer (Usher, Michael Jackson, D'Angelo, Elvis Costello & The Roots) said, "Questlove is one of the most innovative artists of today. Between his encyclopedic knowledge of and my history with Prince, we see eye-to-eye on so many creative levels and have a deep respect for preserving Prince's amazing output."
official: www.BrentFischer.com
About Morris Hayes "Mr Hayes"

Morris got his big break in 1991 when Jerome Benton asked him to play keyboards with the Time. He was hired to replace Jimmy Jam. They were the house band for Prince's new nightclub, "Glam Slam." Prince recognized their immense talent and hired the entire band to play with Carmen Electra on his "Diamonds & Pearls" tour in 1992. After the tour, Prince asked Morris to officially join the NPG as another keyboard play alongside Tommy Barbarella. Prince dubbed him "Mr. Hayes" and that is how he is known to many. Morris left the NPG for a few years to tour with Maceo Park – the renowned saxophonist who achieved prominence with James Brown – and who embarked on a solo career in the 90's. He returned to the NPG in 2005, performing with Prince during his memorable Super Bowl halftime performance in Miami in 2007 (Read Morris's story of that eventful day here: http://www.billboard.com/articles/news/7677863/prince-2007-super-bowl-set-remembered. Morris remained in the NPG until late 2012.

Tours with Prince: Welcome 2 America 2010/2012 (US, Europe, Canada, Australia) 20Ten Tour (2010), The Earth Tour/21 Nights in London (2007), "Per4ming Live 3121 (residency in Las Vegas, 2006/2007), Hit N Run Tour (2000), New Power Soul (1998), Jam of the Year Tour (1997/98), Love 4 One Another Charities Tour (1997), The Gold Experience/The Ultimate Live Experience (1995/96), The Interactive Tour (1994). Act II (1993), Act I (1993), Diamonds & Pearls (1992)
Album with Prince: Come, The Gold Experience, Chaos And Disorder, Emancipation, Crystal Ball, New Power Soul, Rave Un2 The Joy Fantastic, The Vault….Old Friends For Sale, The Rainbow Children, The Chocolate Invasion, The Slaughterhouse, Indigo Nights/ Live Sessions, Lotus flower, The War, Elixer (Bria) , Exodus (The NPG), and Gold Nigga (The NPG)

official: https://newpowergeneration.net/morris-hayes
About St Paul Peterson
St. Paul Peterson is the youngest member of The Peterson Family; known as the First Family of Music in MN. Prince discovered Paul aka "St Paul," at the age of 17. He enlisted him as a keyboard player in "The Time" for the movie "Purple Rain."
Paul took the lead vocalist spot in the Prince produced group "The Family" before becoming a solo artist and scoring hits for MCA and Atlantic Records. In 2018, St Paul was the musical director and front man for "Nothing Compares 2 Prince," which sold out 2 nights at the Sydney Opera House.
Peterson has toured, recorded or played with Prince, Morris Day and the Time, The Family, Kenny Loggins, Donny Osmond, Peter Frampton, The Steve Miller Band, Boz Scaggs, Bryan White and Debbie Gibson to name a few.
St Paul is releasing a new single and video Jan 5th, 2019 called "You Got 2 Love."
official: www.PaulPeterson.com
Insta
Twitter
FB

About Jacqui Thompson
Jacqui Thompson is a recording industry executive for over two decades, working on projects with Prince, Carlos Santana, Outkast, Chaka Khan, and Larry Graham, among others. In 1996, Jacqui was hired at Paisley Park Studios to oversee all 1-800-NEW-FUNK merchandising and to help produce Mayte's dance company, Around the World in a Day. In 1997, as head management for Paisley Park Enterprises where she had a hand in the creation of a stand-alone distribution channel for NPG Records.
Thompson has worked on Prince recording projects such as New Power Soul, Come 2 My House, GCS200, and Rave Un2 the Joy Fantastic. In addition to producing commercial visual spots for Prince's Rave Un2 the Joy Fantastic and its electronic press kit, Jacqui helped produce and coordinate both the Pay Per View/On Demand performance for Prince's Millennium Celebration Concert and the Beautiful Strange VHS (with selections from the Café De Paris secret gig). She has produced visuals for MTV's DJ Funk Master Flex, LAFACE/Arista Records' The Platinum Collection, Grammy-winning platinum recording artist Outkast (Stankonia EPK), and the legendary Chaka Khan. She also founded the PAVE The Way Project, a non-profit initiative to create teen awareness about healthy and unhealthy relationships. This peer-to-peer mentoring and pop music project is underwritten and sponsored by Verizon Wireless in conjunction with Salvador and Carlos Santana. Jacqui Thompson is currently working as a business branding consultant and Co-founder of Revel Spirits, Inc., an importer of Agave spirits from México.

Read Matt Forger Review Of 2013 Sessions at HotZone
The Annual TEC Awards will be held the same evening at 7 following these panels
Claris Sayadian-Dodge founded studioexpresso.com in 2000, a production resource for developing artists. Dodge is the publisher and chief editor of studioexpresso's monthly eZine for the recording industry and looks after an Award-winning roster of producers with the affiliated C Artist Management. Past positions include: Management III, PMK, Rogers & Cowan Public Relations, Ocean Way studios, Prairie Sun Recording and studio bau:ton.
Claris supports Grammy's MusiCare and sits on the board of a Film Foundation dedicated to documentaries on human rights. She has a BA degree in business and continues to create professional networking events to raise awareness and funds for art and music education programs and worthy causes.

# # #
Past Events

studioexpresso at TEC Tracks 2018
studioexpresso at TEC Tracks 2017
studioexpresso at TEC Tracks 2016
studioexpresso HotZone at NAMM 2015
studioexpresso HotZone at NAMM 2014
studioexpresso Hot Zone at NAMM 2013
studioexpresso at Mix Open Golf Tournee
Monday, June 25, 2012
studioexpresso Presents The Art Of Producing Masters
A Panel of audio professionals discuss label-friendly production trends at NAMM "Hot Zone" 2012

studioexpresso Presents Rock, Record and Roll!
A Panel of audio professionals discuss label-friendly production trends at NAMM "Hot Zone" 2011

Studioexpresso Hosts Audio Underground 007
Presented by Trans Audio Group & studioexpresso

Studioexpresso Connects With Young Musicians
Presented By The Learning Annex & studioexpresso
An Artful Experience
Expresso@8 With Eddie Kramer Draws An Experienced Music Crowd

studioexpresso & Music Business Chops
studioexpresso hosts Demo Eval Sessions During MBC 2004

Sign me up for news on upcoming events here!
studioexpresso Media Sponsor at
2015 Music Industry Golf Tournament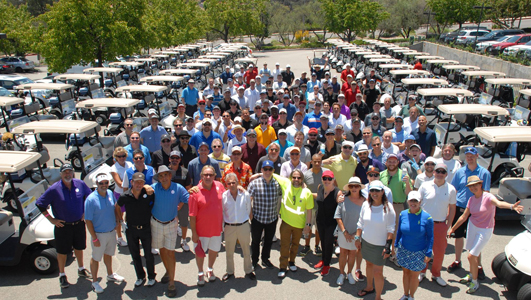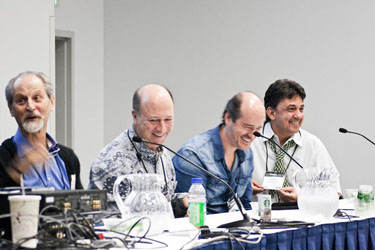 studioexpresso & Trans Audio Group Present At HotZone, NAMM 2014
Speakers L-R: Eddie Kramer, Matt Wallace, Rafa Sardina, Niko Bolas