studioexpresso & Trans Audio Group Present

PRINCE: A Legend Lives



feat

BRENT FISCHER (Clare Fischer Big Band, Elvis Costello & The Roots)
watch BF w The Clare Fischer Latin Jazz Group
BF profile @ studioexpresso


at TECTracks, NAMM 2019
California Ballroom A (Level 2)
Hilton Hotel (adjacent to Anaheim convention center)
Saturday, Jan 26, 2019
3 pm - 4 pm
(Prior to Tec Awards)
Acclaimed drummer and creative Ahmir "Questlove" Thompson (Roots) enlisted talented arrangers and musicians for a 27-piece orchestra to breathe new life into timeless PRINCE smashes as well as deep cuts throughout his formidable catalog. Supported by Live Nation Urban, 4U: A Symphonic Celebration of Prince makes history as "the first and only official Estate approved symphonic presentation of Prince's music." The 35-city tour in US is now in Europe Nov/Dec 2018.
Tix here
Abour Brent Fischer
GRAMMY® Award winner Brent Fischer - a member of the original arranger team behind Prince - was tapped by Questlove himself to arrange selected music titles into an orchestral setting for the show.
Among countless classic recordings, Fischers' distinct sonic fingerprint can be felt on Sign O' The Times, Graffiti Bridge, and Parade as well as on the big-screen in Under The Cherry Moon and Batman. Cited as one of the "GRAMMY® Seminal Moments" by show producer Ken Ehrlich, the father-and-son duo co-wrote the arrangement that powered the famous 2004 "Prince Medley" as the younger Fischer joined Beyoncé and Prince as an orchestra percussionist during the ceremony. About his involvement in this historic production, Brent Fischer (Usher, Michael Jackson, D'Angelo, Elvis Costello & The Roots) said, "Questlove is one of the most innovative artists of today. Between his encyclopedic knowledge of and my history with Prince, we see eye-to-eye on so many creative levels and have a deep respect for preserving Prince's amazing output."

More Guests TBA

Atwood-Ferguson (Ray Charles, Dr. Dre)
Ferguson lends his expansive musicality to the production.

Read Matt Forger Review Of 2013 Sessions at HotZone

The Annual TEC Awards will be held the same evening at 7 following these panels
Claris Sayadian-Dodge founded studioexpresso.com in 2000, a production resource for developing artists. Dodge is the publisher and chief editor of studioexpresso's monthly eZine for the recording industry and looks after an Award-winning roster of producers with the affiliated C Artist Management. Past positions include: Management III, PMK, Rogers & Cowan Public Relations, Ocean Way studios, Prairie Sun Recording and studio bau:ton.
Claris supports Grammy's MusiCare and sits on the board of a Film Foundation dedicated to documentaries on human rights. She has a BA degree in business and continues to create professional networking events to raise awareness and funds for art and music education programs and worthy causes.

# # #
Past Events

studioexpresso at TEC Tracks 2018
studioexpresso at TEC Tracks 2017
studioexpresso at TEC Tracks 2016
studioexpresso HotZone at NAMM 2015
studioexpresso HotZone at NAMM 2014
studioexpresso Hot Zone at NAMM 2013
studioexpresso at Mix Open Golf Tournee
Monday, June 25, 2012
studioexpresso Presents The Art Of Producing Masters
A Panel of audio professionals discuss label-friendly production trends at NAMM "Hot Zone" 2012

studioexpresso Presents Rock, Record and Roll!
A Panel of audio professionals discuss label-friendly production trends at NAMM "Hot Zone" 2011

Studioexpresso Hosts Audio Underground 007
Presented by Trans Audio Group & studioexpresso

Studioexpresso Connects With Young Musicians
Presented By The Learning Annex & studioexpresso
An Artful Experience
Expresso@8 With Eddie Kramer Draws An Experienced Music Crowd

studioexpresso & Music Business Chops
studioexpresso hosts Demo Eval Sessions During MBC 2004

Sign me up for news on upcoming events here!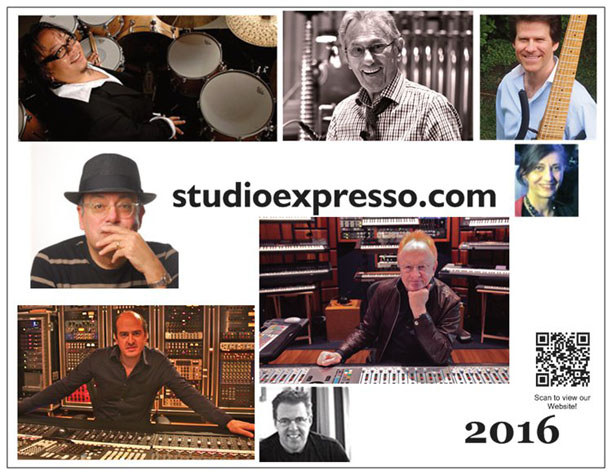 studioexpresso Media Sponsor at
2015 Music Industry Golf Tournament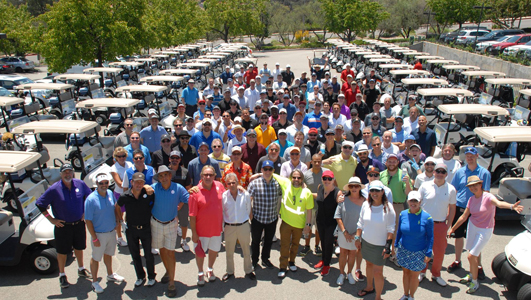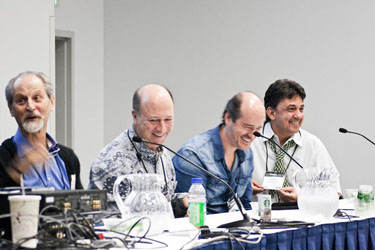 studioexpresso & Trans Audio Group Present At HotZone, NAMM 2014
Speakers L-R: Eddie Kramer, Matt Wallace, Rafa Sardina, Niko Bolas