North Hollywood's Dwarf Village by No Means Dwarfs in Gear or Vibe Offerings
Owner, Jeff Hull is a prolific producer, composer and arranger and Grammy nominated songwriter and musician with over 23 years of professional experience in both acoustic and electronic environments.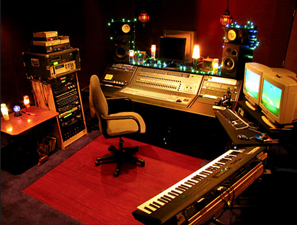 More recently, Hull opened Dwarf Village studios to accommodate artists with fixed budgets who have appreciation for a good studio.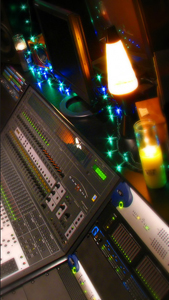 "We offer attractive packages with or without engineering that will suit each situation,"says Hull who has branched out into film and TV music with credits to include the main title for the feature MGM film "Molly" Starring Elizabeth Shue and just finished writing & producing an album for his own band "Rush of Ushers" with his partner "Daniel O'Brien" (Europe and Asia release).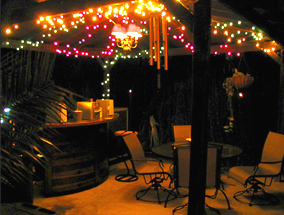 Jeff Hull with Gregg Henry

Jef f's work ranges from the Lillith Fair record featuring Holly Cole to the BMI's most performed and Grammy nominated song of the year, "Piano in the Dark." In addition to being a staff writer at E.M.I. for 3 years, Hull has also written and arranged for a long line of artists from Brenda Russell and Chaka Kahn to Heart and Suzanna Hoffs.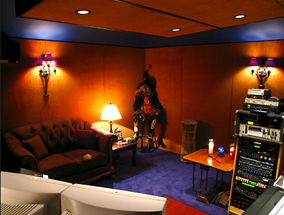 The studio has hosted music supervisor and record prdoucer Tim Bomba who did the final music work for the film' Crazy' (co-exec produced by Steve Vai, and Ray Scherr, foremer owner of Guitar Center) at Dwarf Village Studios. The film deals with the life of legendary 50's -60's Nashville guitarist Hank Garland whose signature playing appeared on the hits by Elvis, Patsy Cline, Roy Orbison, and many others.

Contact: Jeff Hull, owner
Dwarf Village Studios

5656 Bellingham Ave.
Valley Village, Ca. 91607
818-509-9057
www.dvillage.com