Stubblebine Mastering In the Heart of San Francisco
Sporting New facility and web site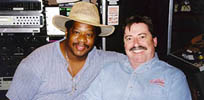 Paul Lawson, leader of The Persuasions with Paul Stubblebine upon completion of The Persuasion¹s new CD "Might As Well" for Arista/Grateful Dead Records
.
What do Richard Strauss, Roy Rogers, and Jerry Garcia have in common? Right, all three have had recordings of their work mastered by Paul Stubblebine. For nearly thirty years Stubblebine has been working in the San Francisco area, mastering records for a varied clientele that also includes Herbie Hancock, Sly Stone and Tony Bennett.

Paul Stubblebine Mastering has recently moved and expanded. According to Janice Lee, the studio manager, here's why: "First, we wanted to offer all of our music clients mastering studios that are really dialed in, Second, we wanted to offer our clients all-purpose-built surround rooms to do the best possible work for the new surround-capable music formats (see the SACD and DVD sections of the site). Third, and perhaps surprisingly, in light of the music industry's well publicized struggles, we have been feeling an increased vitality in the grass-roots music scene, especially here in Northern California. For all these reasons we felt that a new facility was the best way to be ready for the coming changes," says Lee.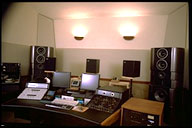 Camelia Room at PSM
The beautiful rooms came together with the help of designer Nancy Irish and Bob Hodas Acoustic Analysis.
Paul began his mastering career in San Francisco in 1973. For eleven years he worked at a recording and mastering facility on Folsom Street which, originally owned by CBS, was later bought by David Rubinson and became known as The Automatt. During the CBS period, in addition to the CBS catalog, the studio also brought in outside work from the Record Plant and Wally Heider's including records by The Grateful Dead, The New Riders of the Purple Sage, Sly Stone, Santana, Joan Baez, Bill Evans, Tony Bennett and Jane Fonda's phenomenally successful workout record engineered by Leslie Ann Jones.

This is also where the mastering was done for the US releases of Rough Trade and Factory Records including Joy Division, and New Order. During this period, records mastered at the Automatt were on the charts continuously. Paul then went on to become chief engineer at Rocket Lab, also in San Francisco, where he worked until starting his own company, Paul Stubblebine Mastering, in 1997.

Magnolia Rooms at PSM
Paul Stubblebine recent mastering work includes: Two CDs for Acoustic Disc: Sam Bush/David Grisman album titled "Hold On We're Strummin" and Riders In the Sky: "Silver Jubilee," a double CD celebrating the 25th anniversary of the band. Holly Near & Cris Williamson's first full record together in a 25 year musical friendship, released on Calico Tracks. The Mountain Goats (produced by John Vanderslice for 4AD); Prokofiev's Ivan The Terrible for Mobile Fidelity (surround SACD recording of the St.Louis Symphony). Albums for Super Diamond, Steve Bahcall, The Kissers and Davey Pattison (produced by John Rewind; released on Rear Window Music). Also, artist Tim Janis's "Beautiful America" music accompanying a PBS television special on National Parks.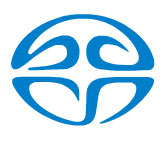 Janice began her studio career in 1980 at the legendary Automatt Studios in San Francisco. In 1985, she became Studio Manager of Tarpan Studios (owned and operated by Grammy award-winning producer Narada Michael Walden), and served as Production Coordinator for all projects produced by Walden through 1998. Following Tarpan Studios, Janice continued managing and consulting with facilities and production companies in the Bay Area before joining Paul Stubblebine Mastering in 2002.
For more info or to book a session with Paul Stubblebine, Michael Romanowski or John Greenham mastering engineers e-mail or call Janice Lee at 415.522.0108 or visit the new web site.
Paul Stubblebine Mastering & DVD
1340 Mission Street, San Francisco, CA 94103
Studio Manager: e-mail: Janice Lee
415.522.0108 fn
415.863.2010 fx