Phantom Vox it!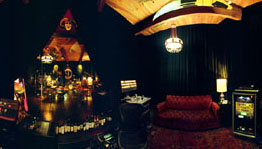 Phantom Vox Studios
A Musicians's Den

When singer/songwriter and mega producer and artist
Robi Draco Rosa needed a studio, he created a space that would satisfy his basic requirements. This meant a balanced mix of both worlds where the best gear and instruments available in the world meet an unparalleled vibe. The result is Phantom Vox (also one of the pseudonyms he uses for writing songs for other artists).
studioexpresso got the grand tour by Draco himself in June of 2006 who was heading to perform at the 40th Annual Montreux Jazz Festival with legendary artist,
Carlos Santana.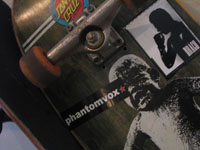 Draco's creative vision and organic approach reflects the free-flowing atmosphere at Phantom Vox Studios in West Hollywood. The fine art and minimalist decor in the lounges and production rooms is in vast contrast with the heavy curtains, rich colors and impressive collection of vintage guitars, B2, two set of drums and everything from surf boards to bicycles housed in the main studio (the latter two hanging from the ceiling). This is truly a recording facility build by a musician for musicians. "When we first moved into this space, it served as rehearsal space for my band. Then few architect friends of mine from Puerto Rico came to visit and one day we said, le'ts float the floor," says Draco.
The Romance Of Neve

According to 8-time Grammy winner engineer/mixer Benny Faccone who leases space next door ( The Cavern) things got serious when Draco decided to invest in a vintage Neve."For me it's about the Romance of Neve. It's an evolving process. We add a new piece to augment the room when it's time. I purchased a Mojave stereo microphone - MA 200 this week," adds Draco who has a complete Final Cut Pro studio next door where they offer video editing, web design and graphic services. When we visited, they were working on a documentary of a recent concert in an 18,000 seater hall engineered by Ed Cherney.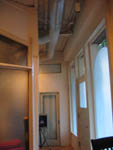 Music In the House

The studio has hosted collaborations with session musicians like guitarist Rusty Anderson and drummer Vinnie Coliauta, Patrick Warren (keyboards), Paul Bushnell (bass), Carla Azar (drums) and producer/arrangers Walter Afanasieff, George Noriega,
Luis Conte and the legendary Van Dyke Parks, to name a few.
It's also a place where Rosa will invite a roomful of flamenco musicians from Spain or a 20-piece string section. "I go by the adrenaline or the heartbeat. I just try to keep the spontaneity, which is what I thrive on."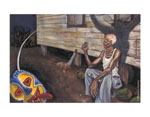 :Pan y Cebolla

The enigmatic Rosa, who has four solo albums under his belt, is best known for three things: founding and fronting alt rock/funk band Maggie's Dream; crafting hits like "Living La Vida Loca" and "The Cup of Life" for his one-time Menudo-mate Ricky Martin; and his late-'90s Latin rock classic, Vagabundo, which contained several songs based on the dark poetry of Baudelaire.
Bilingual, bicultural, a painter and poet, Rosa is blessed with a full artistic range. His new album release, Mad Love features 13 songs recorded and mixed at Phantom Vox. All tracks are produced and written by Rosa who's known for his overflowing spontaneity, passion, and emotion.


Good Things Take Time
"The album was two years in the making. I'm very expensive in the studio. We had tons of material, about 60 plus songs," says Rosa who after recording all these songs, realized the album is not ready yet. That's when he looked up producer/songwriter George Noriega, with whom he'd worked on Ricky Martin's breakthrough 1999 English-language debut. They put together a song called "Como Me Acuerdo" ("How I Remember"), Mad Love's only tune in Spanish, and took off from there.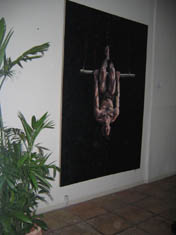 Phantom Vox Studios Lounge
Draco, who hits a stunning falsetto climax on "My Eyes Adore You," credits Noriega with helping him come out of his shell with his singing. "For years people have been saying man you should sing more, you have a really nice voice. So George said, 'Listen, man, you gotta sing. Don't hide behind a stack of vocals.'"


In addition to the aforementioned raucous session with Spanish musicians at Phantom Vox Studios Mad Love features local musicians recorded in Puerto Rico, Brazil, and Spain. In New York, he recruited legendary tres player Nelson Gonzalez. "Nelson played on 'Crash Push.' I said to him, listen man, you're playing for Miles!"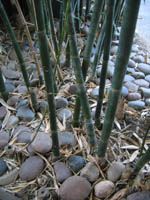 "When I wanted a space of my own, Draco suggested the studio next door to Phantom Vox. His space is amazingly spacious tracking room that houses a fabulous 32 input NEVE 8068A (came from producer Scott Litt's studio). when the room is available, I can also take my sessions to Phantom Vox. it can't get better than that. " says Faccone.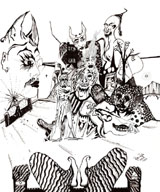 8 Pink Elephants by Draco

Walk to Hollywood adjacent restaurant favorites like the Argentinean Gardel's or staples like Gonghis Khan.
Contact: Tom Baumgartner, mgr
Phantom Vox
fn: 323-653-0713
studio web site: http://www.phvx.com/staging/studio.asp
copyright 2006 studioexpresso