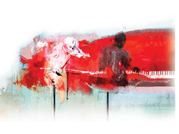 LA Sound Gallery
SSL's Duality, Simpsons & Giacchino in the house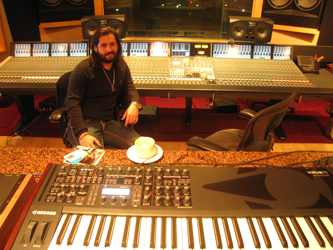 The L.A. Sound Gallery -- once known as Evergreen Recording Studios -- is open for sessions once again
on West Magnolia Avenue in Burbank.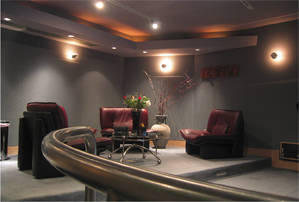 The 4,000-square-foot main live room features three isolation booths and can handle orchestral recording for up to 65 pieces. The centerpiece of the studio is a 72-channel Solid State Logic Duality console that delivers the sound quality and signal processing of the legendary 9000 K Series while providing the integrated control of a DAW.



Because of the large size of the recording room, LA Sound Gallery immediately received requests from clients such as Warner Bros. and Fox Television, starting with the hit TV show "Fringe" with Dan Wallin. "The session went flawlessly. Recording is all about sound and the Duality sounds great. I'm looking forward to coming back for more," says Academy Award nominated engineer Wallin.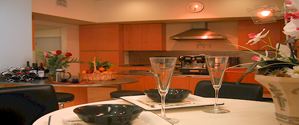 "The Duality is our next generation console that marries our legendary analogue traditions with the digital workstation revolution, yielding an enhanced recording experience for engineers and artists from both worlds. We are very excited that LA Sound Gallery has purchased a Duality, and that renowned engineers such as Dan Wallin are enjoying the console," says Phil Wagner, president of Solid State Logic, Inc.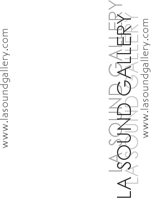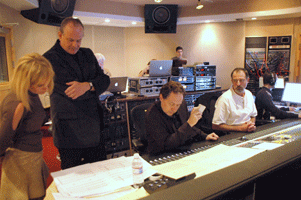 Owner Matt Salazar discovered the building, which Media Concepts president Yves Chicha was using as a post-production facility. They spent $3 million refurbishing it, consulting with veteran mixer Dan Wallin ("Bullitt," "The Right Stuff") on acoustic issues. Composers Michael Giacchino ("Lost"), Alf Clausen ("The Simpsons") and Walter Murphy ("Family Guy") have already recorded here.



Producer and composer Matt Salazar has worked in the music and pro audio industries for the past 10 years, with projects ranging from artist development for Geffen/Interscope and Warner Bros., to composition and production work for records, film, and T.V. that include: "Hollywood Girl" featured in Disney's Hannah Montana and on Entertainment Tonight, and "Happily Ever After" featured in the upcoming Tim Allen / Elisha Cuthbert film "My Dad's Six Wives".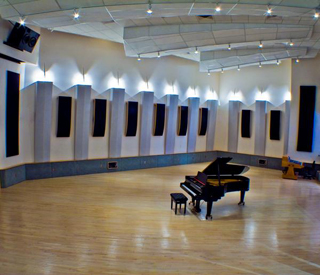 Salazar's studio and production experience began at the age of 13, when he put together his first studio and recorded some 20 Fresno bands. Shortly after moving to Los Angeles, Matt entered the LA studio scene first working at Sage and Sound Recorders and the legendary O'Henry's as an Assistant engineer, progressing rapidly to project engineer at Mama Joe's and Ocean Studios Burbank before opening his own studio. Remaining true to his roots as a musician and songwriter (he plays guitar, piano, and the trumpet) Matt continues to write with most artists he produces. Salazar who admits being a "gear junkie" has appointed LA Sound Gallery with an impressive array of vintage instruments and production gear including the original reverb plates from Paramount Studios, and a 1913 Steinway Hamburg C, recently retrofitted with Midi interface.


Now at 25, Matt with the help of brother Jason Salazar and partner Antonio Cristi (SP) charged with Business Development for Bandy Bros. Media Group, LLC (LASG's parent company), recently signed a "first look" post production agreement with film finance company Match Media, LLC., a company managed by Browndorf PEM LLC., including post facility, underscore, and soundtrack production. "This "360 degree" production model represents a significant expansion for Bandy Bros. Media Group into post production and product development in the areas of music, television, and feature films" says Cristi.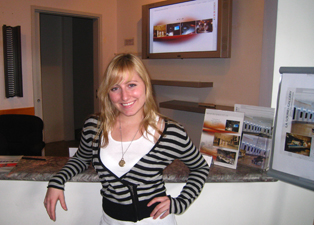 Contact: Ashley Garland, Studio Manager
(818) 216-2689
www.lasoundgallery.com


copyright studioexpresso 2009