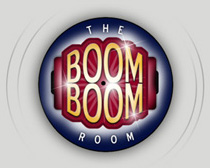 Boom! Boom! Burbank's Haut-Design Answer for Recording Artists

The Boom Boom Room features stellar sonic qualities with the latest in technology and musician creature comforts. Conveniently located minutes from choice restaurants and film/tv studios of downtown Burbank (California), the world-class recording studio is easily accessed via Burbank airport.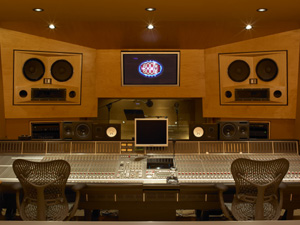 Studio A Featuring an SSL 9000J
studio bau:ton nonzeroarchitecture were brought in to oversee the acoustic specifications and design of the 3-room music facility. Studios A & C are Pro-Tools equipped and feature SSL consoles for tracking & mixing.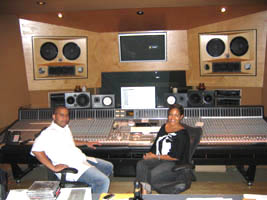 mixer Kevin "KD" Davis in studio A with Dana Webster

When asked about his affinity for Studio A, mixer and long-term client Kevin "KD" Davis said, "The room caters to what I want to do. I come from Larabee so sound-wise and service-wise I'm used to certain standards. Plus the vibe is here at The Boom Boom. I feel at home with SSL, API's Focusrite Reds and Summits, plus I've got the HD system fully loaded. I just mixed for Bobby Valentio (Def Jam), Charlie Wilson and Will Smith's recent project. In the perfect world, I would want this room all to myself!," says mixer Kevin "KD" Davis.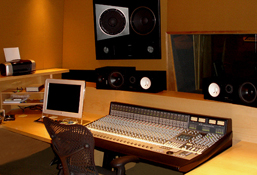 Studio C (above) is an intimate facility which features a 24 input SSL AWS 900. Suitable for voice-over recordings, video sync projects and MIDI sessions; the room is sonically geared to accommodate a variety of music genres.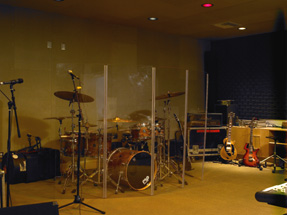 Rehearsal Space

The spacious Live/Rehearsal room, located at the rear of the studio, has tie lines to both A & C's control rooms which allows for emsemble recordings. In addition, the room has been used for band rehearsals, writing sessions and even boasts editing capabilities via Pro-Tools.


Sean Tallman, Engineer in studio A
The studio is a full-service facility with staff engineers, technical crew and studio runners available to attend any/all client needs.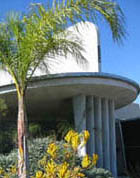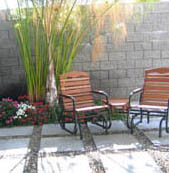 Since the studios' opening earlier this year, artists who have worked on projects at The BBR include: Enrique Iglesias, Snoop Dogg, Wicked Wisdom, Anthony Hamilton, Daddy Yankee, Queen Latifah, Mary J Blige; Ron Isley, and Jazzy Jeff.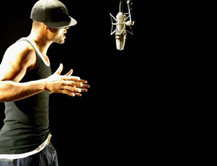 Will Smith's 2005 Release Lost & Found Was recorded/mixed at BBR

Will Smith's latest release on Interscope was recorded and mixed entirely at the Boom Boom Room. Most recently Access Hollywood took a look at the behind the scenes of the making of the song Party Starter from this album.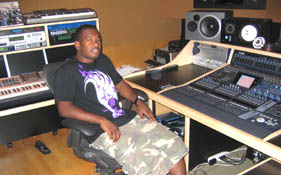 Omarr Rambert, A&R/Exec. Producer in studio B

studioexpresso caught up with Exec Producer/A&R Omarr Rambert who sums it with one phrase when speaking of The Boom Boom Room: "Great Vibe."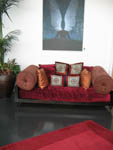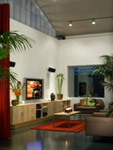 He continuous: "The gear is a plus. I like the fact that's it's a pretty private and professionally run environment. That's important to me especially when my artists care about getting work done without too many interruptions," says Rambert.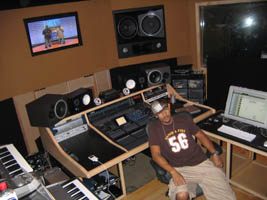 Troy Johnson, Producer in studio B
"Studio B is reserved for in-house producers. Currently inhabited by gifted producer Troy Johnson, Studio B inspires creativity through its blend of warmth, comfort and unbeatable sonic quality," says Webster.



outboard rack glow
"We have a full-time chef who prepares meals and snacks in our kitchen twice a day," adds manager, Webster.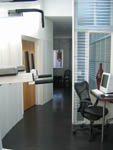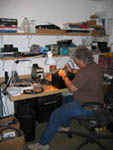 lobby, George Saer, Chief Tech and the Kitchen spread
For more information or to book The Boom Boom Room
contact: Edward Randle, Studio Manager
(818) 841-0689 / 841-0657 fax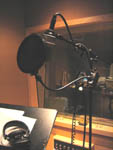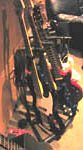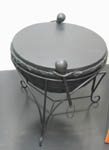 booth and instruments
www.theboom-boomroom.com