.

Las Vegas Goes Live with Odds On Records & Studios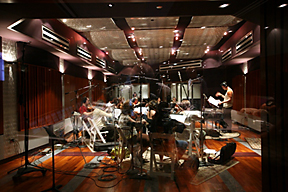 Solid State Rooms & Gear Built For Musicians
Since opening its doors in early 2009 Odds On Records & Studios in Las Vegas has been enjoying high profile clients to include: Upcoming club/pop group Ultraviolet Sound, a duet project with legendary jazz vocalist "Little" Jimmy Scott, mixes for the grassroots Cali-reggae band Rebelution and pop/R&B singer-songwriter Paula DeAnda. Greg Medoro's new album '14 Sunset Way' (in stores now) was also recorded at Odds On Studios. Located an arm's length from the Las Vegas strip, Odds On Records & Studios is a $7 million multi-faceted recording facility that combines vintage flair with state-of-the-art technology. Odds On Records & Studios has hosted several A-list artists including Alicia Keys, Air Supply, Ultraviolet Sound, and up and coming Australian group, Blue King Brown. Odds On Records & Studios delivers an array of recording services under one umbrella, including its own record label. Read more here.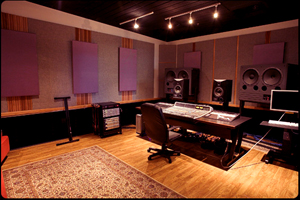 Odds On Records artist, legendary group Air Supply recorded multiple songs in studio A that houses a SSL Duality console. The upcoming full-length album is scheduled for release early 2010. The recording studio houses the largest mixing console in North America, a 96-input SSL Duality, as well as such classic industry gear as restored AKG, Gefell and Neumann tube microphones. "The band wanted to include an 18-piece string section from the Las Vegas Philharmonic to round out one of the tracks," say manager Bobby Ferrari. Studio A's adjoining live room is capable of housing a large group of musicians. "Air Supply used 26 all-tube microphones including vintage models from Neumann, Schoeps and AKG for the recording, along with the extensive amount of other high-end equipment available at the studio," adds Ferrari. Air Supply mixed these tracks in Odds On Studio B's SSL 9080K room. The studio also features a wide array of top gear, including Pro Tools|HD 40i x 80O and an Ocean Way Monitoring System.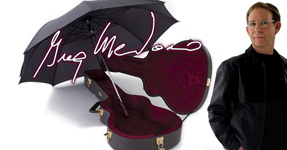 Each room features SSL Consoles, Pro Tools HD systems and lavish surroundings. The spacious tracking room is 45' x 25' with an 96 input Duality Console by SSL ( The largest Duality in North America), plus a stone drum room, a super soft booth, and an intimate vocal space as well. The large mixing room features an SSL XL-9080K console and large overdub booth. All studios boast an amazing array of new and vintage outboard gear as well as an extensive vintage microphone collection. The small studio is perfect for writing, overdubs, and editing and features an SSL Matrix console and SSL X-Logic outboard gear. Popular mic pre brands including (but not limited to): Manley, Boulder and Millenia, and with EQs from Pultec, API and GML. Odds On Records & Studios Records & Studios also features classic dynamics gear including vintage UREI LA-3A's and Universal Audio's new A/D converters
Odds are... You can Count on Odds On Records & Studios Pro Staff

Pat Caddick has been involved in the LA and Las Vegas music scene for more than 25 years
as a player, arranger, orchestrator, producer, and director. He has worked with artists such as Barbra Streisand, Melissa Etheridge, Kevin Costner, Maurice White and Philip Bailey (Earth Wind and Fire), Bobby Kimball (Toto), The Pointer Sisters, Celine Dion, Brian McKnight, Wayne Newton, Danny Gans (on Broadway), Clint Holmes, Sheena Easton, Tower of Power, Billy Gilman, Helen Reddy, Clint Holmes, and many more. Pat has scored films (Universal, Colombia Pictures, Golan Globus) as well as composed theme songs for TV (NBC, CBS). He served as a faculty at USC in Southern California for 16 years. His recording studio in Las Vegas was recently sold to the multi-platinum selling group, " The Killers". His production company has executive produced Hairspray the Musical at the Luxor, Andrew Dice Clay in Concert, as well as shows he has created and produced, such as " Ain't Nothin' Like The Real Thing- a Tribute to 50 years of Motown". Currently, Pat is working on a symphony for full orchestra, as well as " Freak Show- a Rock Opera". In addition, he and partner show production partner Neil Miller are in the midst of creating a presentation of "WSS- The Songs of West Side Story" with long time friend and collaborator,
David Pack( Ambrosia ).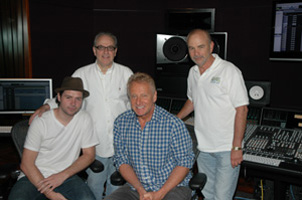 L-R, top to bottom: Michael Johns, Odds On Records & Studios Records President Ted Joseph, AIR SUPPLY's Graham Russell and Manager Barry Siegel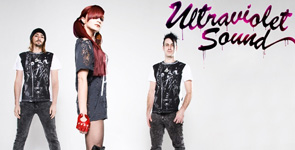 Robert "Bobby" Ferrari has enjoyed a multi-faceted career in the music business over the last 25 years. As a bass guitarist he backed up such artists as Spencer Davis, Mike Pinera, Chuck Negron and many others. In 1990 he appeared nightly on FOX Televisions "The Ron Reagan Show" for 26 weeks. As an independent engineer and producer he worked in some of L.A.'s finest recording facilities before he moved to Las Vegas in 1996 to become involved in that cities newly evolving recording scene. In 2001 he and studio wiring guru Kirk Elliott installed and designed the audio for Studio Vegas, which is now owned by The Killers. Now in 2008-09 he and designer Carl Yanchar have constructed the world class private recording facility, Odds On Records & Studios Records & Studios. As Studio Manager and head of A&R Robert brings service and quality back to the recording experience at Odds On Records & Studios.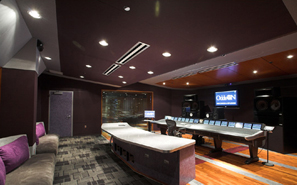 Sean O'Dwyer assisting gigs at Devonshire and Conway followed by work with Jerry Finn --eight record streak, including artists Blink 182, Fastball, MXPX, Sum 41, Fenix TX, the Dust Brothers, and Brett Gurewitz, to name a few. Sean then went on to produce several artists for Drive Thru Records, Victory Records, Tooth and Nail Records and quickly became and independent label "go to guy" before joingin Odd On.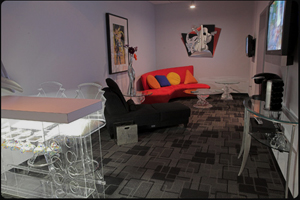 Privacy & Vegas Style Service
Odds On Records & Studios is a privately owned facility located within 15 minutes from the Las Vegas Strip and McCarren Airport. when asked what's different about the studo, Bobby says: "We don't have slot machines."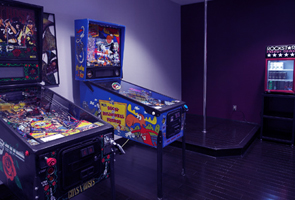 Contact: Robert "Bobby" Ferrari, studio manager & head of audio production
Odds On Records & Studios

Odds On Records & Studios, LLC
14A Sunset Way
Henderson NV, 89014
ph: 702-318-6001
fax: 702-310-8007
cell: 702-501-8739
www.oddsonrecording.com