Master the Universe!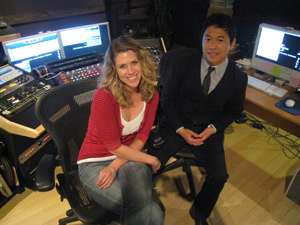 Alongside award-winning engineers and helpful staff,
you'll find applied physics, geometry and quasi-chaotic mathematics that spell ZR (zero reflection) rooms at
Universal Mastering Studios-West. Engineer Pete Doell enthusiastically shows you to the control room's sweet spot where clients can lounge and listen ot their album or soundtrack being mastered.
A full service facility, Universal mastering offers High-Resolution Mastering, Editing & Mixing, including 5.1 Surround Mastering, Voiceover & Radio Spot Recording, Analog & Digital Transfers, Archiving , Watermarking & Duplication Services (all formats), Ringtone Editing & eCommerce Solutions. Internet Mastering you ask?
Allow Universal mastering staff with mucho chops handle your your masters at merely $99 per song. How's that for budget?! You can submit your music via UM's WAM!NET service and wham you go!

All of this services are conveniently located under one roof at Universal Mastering's well-appointed and secure building in Hollywood, California near Universal City Walk, luxury hotels and 5-Star restaurants.
The Pro-Tools HD Suite is available to UMG's family of labels and recently to the music community at large. Here you can bring vintage analog recordings and do precision analogue multi-track transfers, formatting, recording, editing, mixing, and pre-mastering work that is necessary for both lacquer and commercial audio mastering.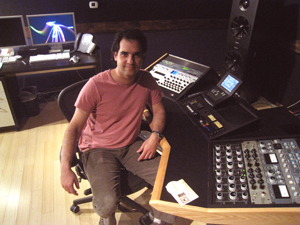 Artist credits are simply too long to metion here, but feel free to visit the Universal Mastering website for credits in alphabetical order from Audioslave to Young MC.


Meet Senior Mastering/Mixing Engineer
Peter Doell
Peter has mastered over 100 albums since coming to Universal, but he has also recorded and mixed many award winning film scores and television spots since beginning his engineering career in 1981. Peter has been a staff engineer at some of Hollywood's most prestigious studios — including Sunset Sound, Capitol Records Studios, Sony Pictures Studios, where he worked as a tracking & mixing engineer. Upon arrival at Universal Mastering Studios Pete honed his skills as a mastering engineer. Some of the artists he's worked with include Miles Davis, Brian McKnight, Dwight Yoakam, Marilyn Manson, Los Lobos, Richard Marx, Dashboard Confessional, Sheryl Crow, & Harry Connick Jr.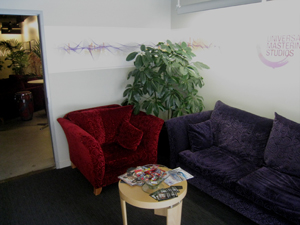 Clients can now record, mix, edit and transfer between multi-track tape sources (including the ATR 124's). In conjunction with mastering, vinyl mastering and lacquer restoration services, Universal Mastering Studios west and east-coast facilities also offer a full array of other in-house production services, including CD-R duplication and secured electronic bi-directional audio file transfers to remote worldwide locations.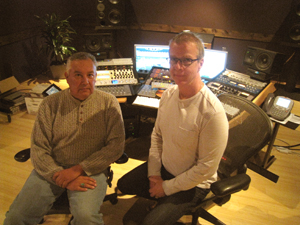 l-r: Nicholas Dofflemyer with mastering engineer Peter Doell at Universal Mastering
Mastering services are available for Mono, Stereo, DSD, and lacquer, with delivery in just about every audio format. UMS provides the resources for each client to deliver music in any commercial format--with these services all performed within one secure mastering facility.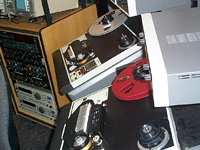 Releasing music in varying formats can ultimately increase music distribution efforts as well as strengthen global reach and positioning.The recent addition of full DSD Sonoma editing consoles and Pro Tools High Definition editing systems facilitates greater service and convenience to UM clients.

UMG Studio Operations is part of Universal Manufacturing and Logistics, a division of Universal Music Group. UMG is the world's leading music company with wholly owned record operations or licensees in 63 countries around the world. Its businesses also include Universal Music Publishing Group, one of the industry's largest global music publishing operations.
Universal Music Group consists of record labels Decca Record Company, Deutsche Grammophon, Interscope Geffen A&M Records, Island Def Jam Music Group, Roadrunner, Lost Highway, MCA Nashville, MCA Records, Mercury Records, Motown Records, Philips, Polydor, Universal Records, and Verve Music Group as well as a multitude of record labels owned or distributed by its record company subsidiaries around the world. The Universal Music Group owns the most extensive catalog of music in the industry, which is marketed through two distinct divisions, Universal Music Enterprises (in the U.S.) and UM3 (outside the U.S.). Universal Music Group also includes eLabs, a new media and technology division.
"Our passion for music inspires us to achieve the highest degree of mastering quality for every and each project we Receive," says Nicholas Dofflemyer, director of studio operation.

Meet Senior Mastering Engineer
Erick Labson
2010 Grammy award winning engineer, began his career in the late 1980's as an in-house restoration and mastering engineer for a little known start-up company called Sonic Solutions. After 2 years at Sonic Solutions, Universal Mastering Studios created their mastering department centered around Erick. During the last 17 years, he has mastered hundreds of albums, reissues and soundtrack compilations. Some of the artists Erick has mastered include Sublime, Aerosmith, Boyz II Men, The Who, Duke Ellington and Souljah Boy, and notable major motion picture soundtracks he's mastered include The Hurt Locker, Seven Pounds, The Matrix, Batman, and Star Trek: The Next Generation.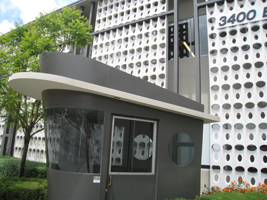 Booking Contact:
Nicholas Dofflemyer or Blair Milby at
Universal Mastering Studios

818- 286-6400
UMS Web site