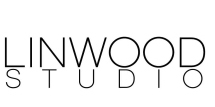 Linwood Studio opens its doors to music and film clients offering a Euphonix system 5 console, privacy and breathtaking Hollywood Hills views.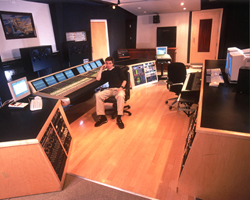 Martin Kloiber, Linwood Studio manager/engineer
Built in 1927, Linwood Studio is located on 1.5 acres in Laughlin Park, a private and gated community in Los Angeles, California. Approximately 9,000 sq. ft. area contains the main house with two studios and three bedrooms (two ensuite), a large dining area , a recreation room with satellite TV and a pool table.
Linwood offers music and score mixing, music and ADR Recording, surround mixing to picture, sound sweetening and sound design services.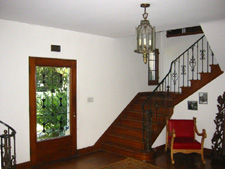 Past and recent clients include: Melissa Etheridge,Yello, Seiko, Etta James, The Fabulous Thunderbirds, Terance Trent D'Arby, Yolanda Adams, Busta Rhymes, Enrique Iglesias, 98 degrees, Sly and Robbie, Shootyz Groove, Cool Keith, Norman Brown, Block, Jeff Richman, Buffalo Tom, Edna Swap, Sydney Pollack. Movie score mixes completed at Linwood include: "Pokemon", "You're Killing Me", "The Lightmaker", "Good Night, Josef Parker", "Senseless", "The Killing Club.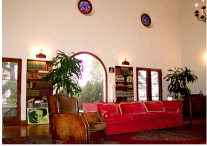 "In a world where computers have redefined the way sound is produced, Linwood studios' philosophy is to use the best and most innovative technology available as tools to serve the creative mind," says Martin.

The Heart of the Studio A features a Euphonix System 5 Console which is configured for music recording, mixing and audio post production applications. "High quality 4 band EQ, dynamics, surround sound, a very high input count of 226 channels and a powerful automation system with moving faders make it the perfect choice for surround mixing. Snapshot Recall brings back all settings at the touch of a button. The system fully supports 24-bit 96KHz operation for the highest sound quality," says studio manager/engineer Martin Kloiber.
Studio B offers a Yamaha O2R and is designed as a Midi/composing and editing suite. Midi gear includes a large variety of Emu, Korg, Kurzweil, Roland and Yamaha.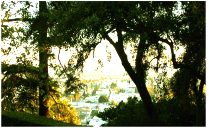 A secluded patio directly outside Studio A provides the artist with breathtaking views reaching from downtown LA to the Pacific Ocean.
Designed by Studio bau:ton, Linwood is built as a true 5.1 mixing environment with a distinct European flair. The main monitoring offers a Quested Surround Speaker setup with a Dynaudio Subwoofer tuned by Bob Hodas. Genelec 1031A, KRK's and Yamaha NS10 are offered for near fields.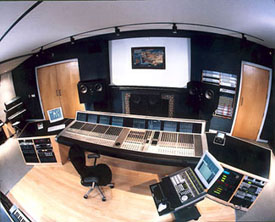 Recording machines include: Studer A827 24 track analog, Euphonix R1 48 track/96kHz/24bit hard disk recorder and Tascam DA88 (x5) 8 track digital
Tascam digital DAT and CD Recorders

The studio offers the Protools Mix+ System 64 tracks 48 I/O's in addition to AVID Audiovision 4.x PCI and Protools 16 Track.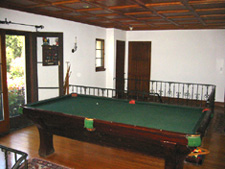 "We built the Studio originally as the American division for the Swiss Band Yello, considered one of the godfathers of Techno and electronic music. The band became known for their original score in movies like Ferris Beuller's Day Off, The Secret Of My Success, Nuns On The Run, Ford Fairlane, to name a few. We chose to built a studio in an old-Hollywood house (built by a silent film star), in order to combine the feel and inspiration of Hollywood's golden years with technology of the 21st century. The concept was to create a studio in a 'home' where clients live and work at the same time," says Kloiber.
For a complete list of microphone and outboard gear, or for a personal tour of the studio see contacts below or e-mail studioexpresso.
Ask us about the open house during the AES weekend!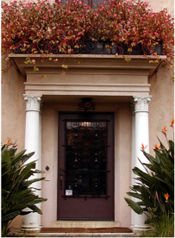 Contacts:
Martin Kloiber , studio manager, Chief Tech
323.666-4187 or
Richard McKernan , Head of Operations
310-849-5240