Green Day's latest album release "Warning" on Reprise Records
is recorded entirely at Studio 880.

Produced by Rob Cavallo and engineered by Ken Allardyce, the cd (released 10/3/00) entered the Billboard Top 200 album chart at #4 (w/ sales of over 155,000 units) and the single "Minority" is holding fast at #1 on Billboard's Modern Rock Tracks chart (see Billboard 10/14/00, Production Credits, pg. 46).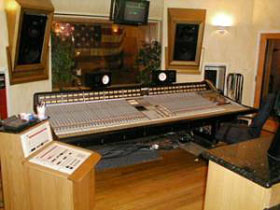 More recently Robert Cray Band was in pre-production in Studio B, preparing for an upcoming album, to be engineered by Mark Needham, who's currently working on the upcoming Fleetwood Mac album.

Studio 880 (www.studio880.com) is the hottest new recording facility in the San Francisco Bay Area, located in Oakland, CA. Establish in 1998, the studio features a spacious 1,700 sq. ft. live recording room, spacious control room,
private lounge, game room and a friendly, professional staff.

Studio 880 is a haven for artists, producers and engineers who want the best in technology in a comfortable atmosphere.

Studio A features an SSL 4056G+ with Ultimation, Otari MTR 90 II 24-trk machines, ProTools 24 Mix Plus and a full complement of outboard gear and microphones.
Studio B, similarly equipped, is due to finish construction in the fall of 2000.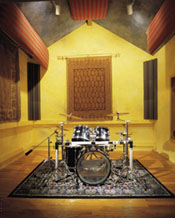 Special Features: In addition to a fully-equipped studio/control room, the studio's most striking feature is its stunning live recording room. Measuring 35'W x 40'D x 19'H, the room can easily accommodate anything from a band cutting
tracks/rehearsing, to orchestra dates, to video shoots, to special events.

Partial client list:
Artists (Labels): Green Day (Reprise), the KGB (Dreamworks), Third Eye Blind (Elektra), Simon Says (Hollywood), and Trinket (RCA), The Spooks (Artemis), Los Amigos Invisibles (Luaka Bop), Brougham (Warner Bros.), Siren Six (Capitol) Producers: Rob Cavallo, David Bianco, Michael Urbano, Mark Needham, Michael Rosen, Philip Steir, Engineers: Ken Allardyce, Jason Carmer, Mark Needham, Michael Rosen

Contact: John Lucasey
829 27th Ave., Suite E
Oakland, CA 94612
v (510)533-0880
f (510)533-2952
e-mail: john@studio880.com