May 15-23 Music Business Chops
Presented by GcPro

six-city tour!
LA, San Diego, San Fran, Oakland, Sacramento, Seattle
studioexpresso hosts Demo Eval or Playback Sessions During MBC 2004
The Music Business Chops coming to a city near you!

Read more in Pro Sound News Here!

Sat. May 15th
Belly Up Tavern -- San Diego 143 S. Cedros Ave. Solana Beach, CA 92075 858-481-9022
**21 and up only - ID checked at door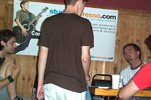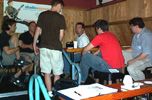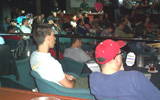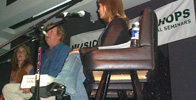 Al Sanderson, mixer/engineer (Studio West) listens to new music at studioexpresso booth in San Diego; Jenna Leigh, Circle Of Songs and Giovanna Imbesi during an interview with mega platinum mixer/engineer/producer Ed Cherney.

Mond. May 17
Platinum Live - Los Angeles 11345 Ventura Blvd. Studio City, CA (818) 753-1171 (323) 468-1770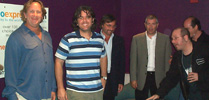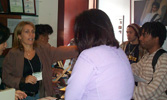 mixer/engineer Barry Rudolph with GcPro's Tom Menrath; Claris Sayadian-Dodge of studioexpresso with unsigned artists at the studioexpresso booth; Espresso break at the studioexpresso booth with Ed Cherney, engineer/mixer/producer Rogers Masson, Rick Plushner and Phil Wagner of Solid State Logic, mixer/engineer/producer Rafa Sardina and producer/songwriter Jeff Gross; Giovann Imbassi, co-producer of MBC at Platinum Live in LA.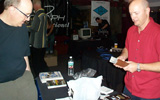 MBC coach John Stiernberg with MBC co-producer David Schwartz; JS visits with Disc Makers; Keynote Jim Griffin of Cherry Lane Digital; GcPro booth shows off the Blue microphone; Chillito with visitors at the AudioGraph booth, ucer/songwriter Jeff Gross and mixer/engineer/producer Rafa Sardina listen to artist playbacks at the studioexpresso booth







Greg Stricklin of UMN listening to artists at studioexpresso booth at Belly Up in San Diego; Giovanna with attendees at Platinim Live; Songwriter/producer jeff Gross and mixer/engineer/producer Rafa Sardina during studioexpresso playback sessions.

Tuesday, May 18
Studio Z -- San Francisco 314 11th Street San Francisco, CA 94103-4314 P: 415.252.7666 or 415-252-7674
**21 and up only - ID checked at door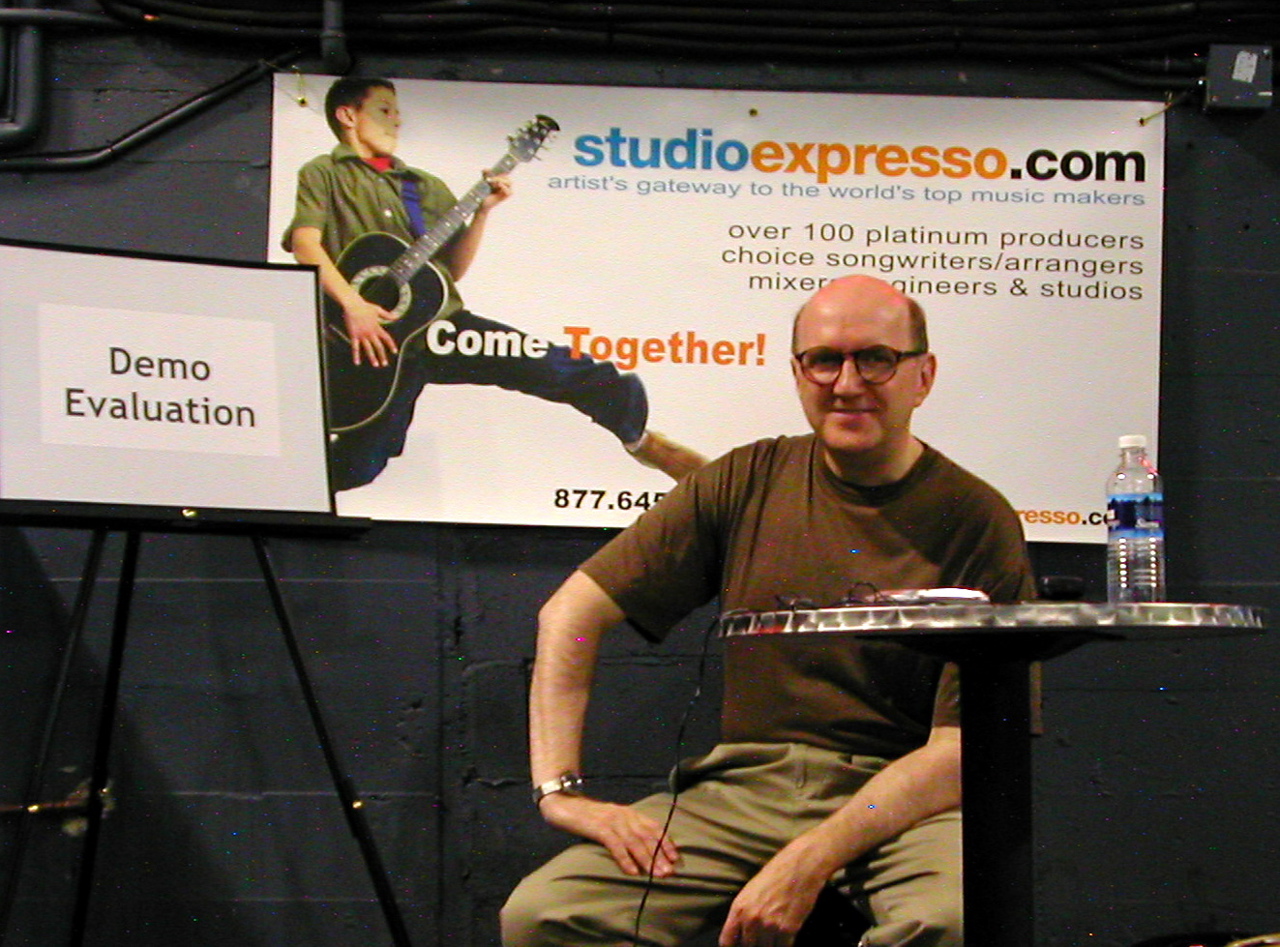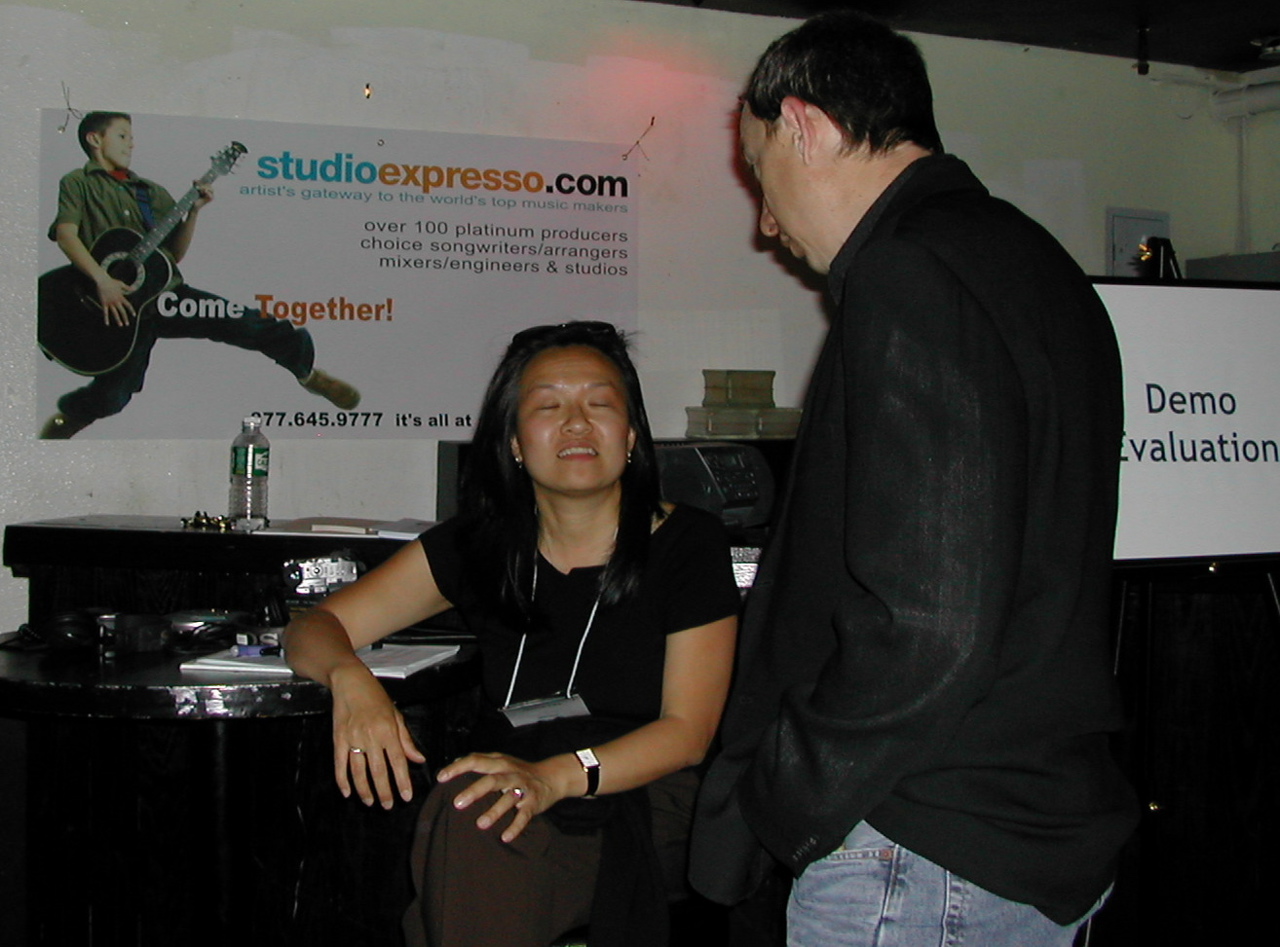 MBC event coach John Stiernberg and Janice Lee of Stubblebine Mastering listening to artists at the studioexpresso booth in San Francisco.

Wednesday, May 19
EMPIRE 1417 R Street @ 15th Sacramento, CA 95814 (916) 448-3300
All Ages

Friday, May 21st
Lola's - Portland 1332 W. Burnside, 2nd floor Portland, Oregon 97209 ph 503-225-0047
All Ages





Infamous Dave Allen of Gang of 4 and OEBase.com with Mark Baumgarten, from the Willamette Week.John S. and Ned Failing who along with Jeff Stuart Saltzman and Tony did demo evals in Portland. Jeff Saltzman and Terry Currier (also panelist) who runs Burnside Distribution and an independent retail music shop. John, David, Tom and Giovanna wrapping up the MBC tour in Portland.


Sunday, May 23rd
JULEP 2022 Boren Avenue (@ Denny) Seattle, WA 98121 206-623-9003
All Ages



Musicians/songwriters David Gross and Jeff Leisawitz toast with studioexpresso coasters while listening to great new artists in Seattle.

TIX: $20 for studioexpresso community (regular price: $50)
Programming: E-mail Giovanna Imbesi at TuttoMedia or call 310-399-2800
Press E-mail to: David Schwartz
Sponsorship/Exhibit Sales: Ken Rose or call 818-999-9356
Studioexpresso Demo Evaluation: E-mail to: Claris Sayadian-Dodge